the Fuel cycle Research engine
The Decision
Intelligence Platform.
We have pioneered the first and only singular research engine to deliver continuous, centralized and real-time insights to brands and enterprises.
Brands can now supercharge their research processes — significantly reducing time and conserving resources, while boosting adaptability.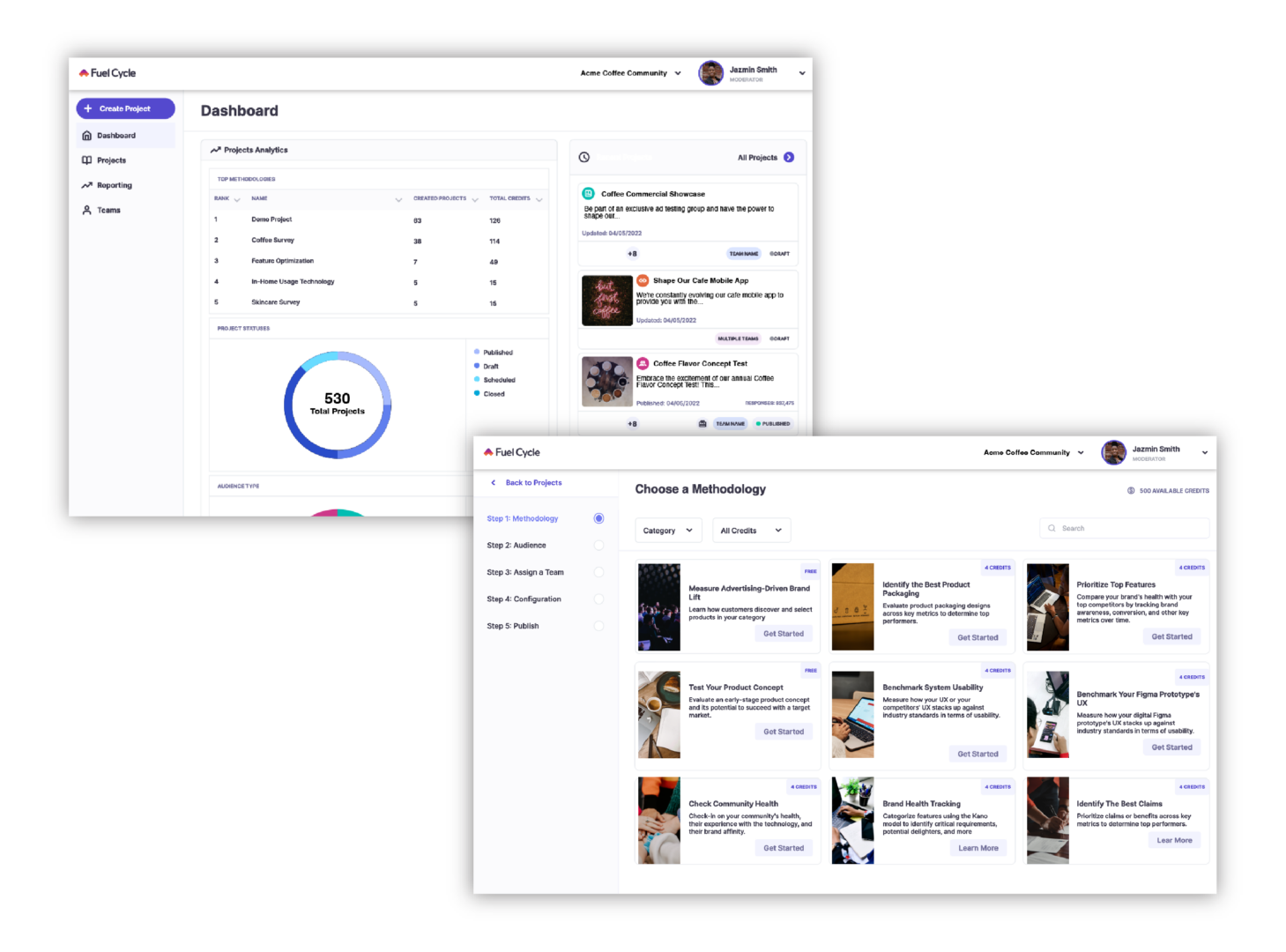 Accelerates decision intelligence, allowing brands to swiftly capture and utilize vital insights for successful product launches, customer acquisition, and overall growth.
Decision intelligence involves collecting and analyzing relevant data, identifying patterns and insights, and using this information to generate actionable recommendations or strategies. It aims to address complex problems by considering multiple variables, uncertainties, and potential outcomes, while also incorporating human judgment and expertise.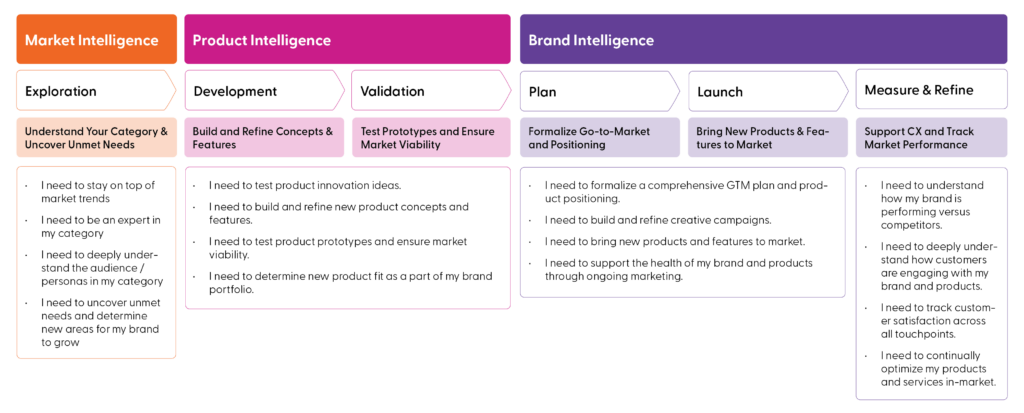 Unlock powerful engagement and actionable insights with key audiences
Gain a deeper understanding of your prospects, customers, employees, and product users, enabling data-driven decision-making.
Community

Global Panels
Progressive Profiling Engine [P2]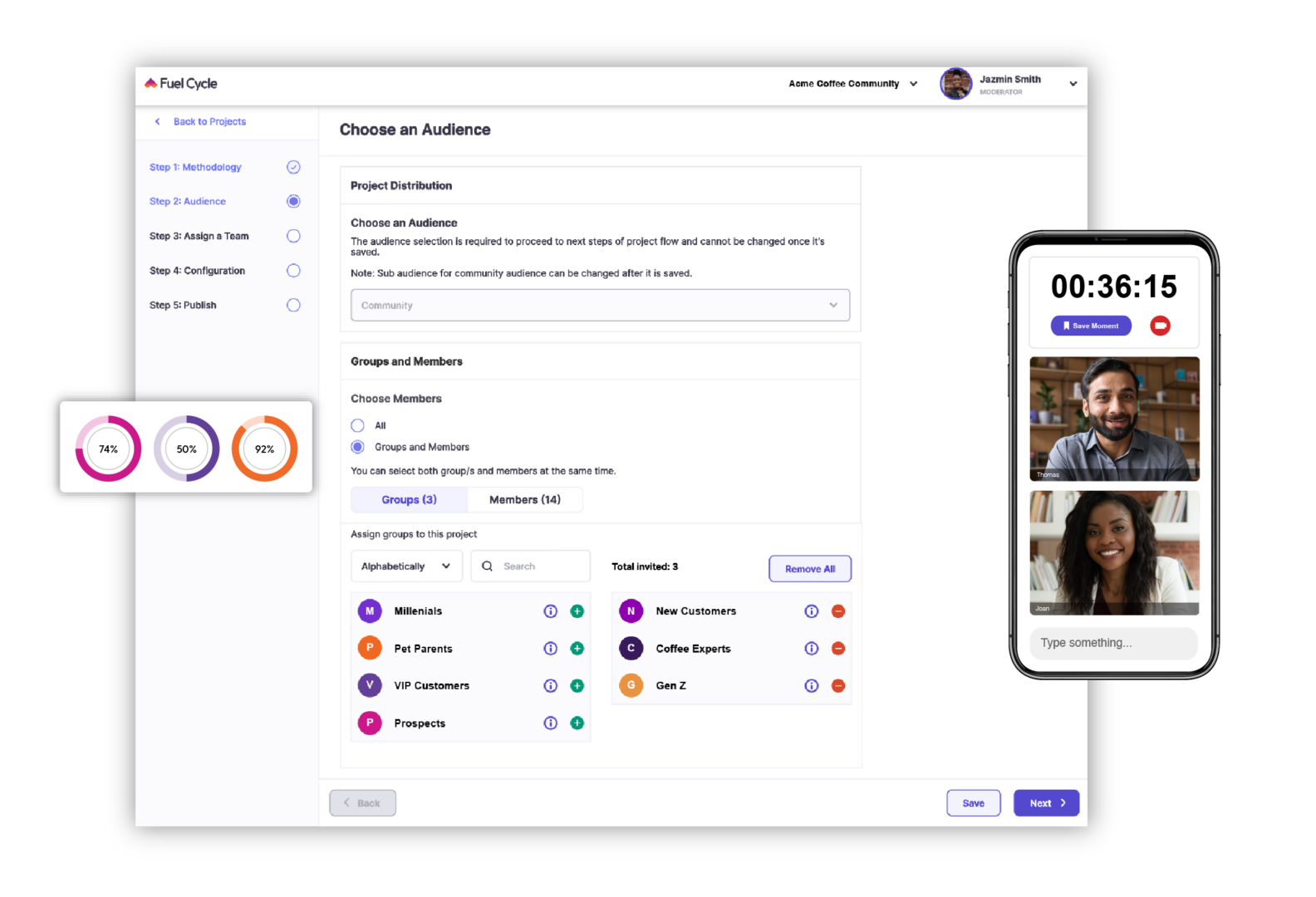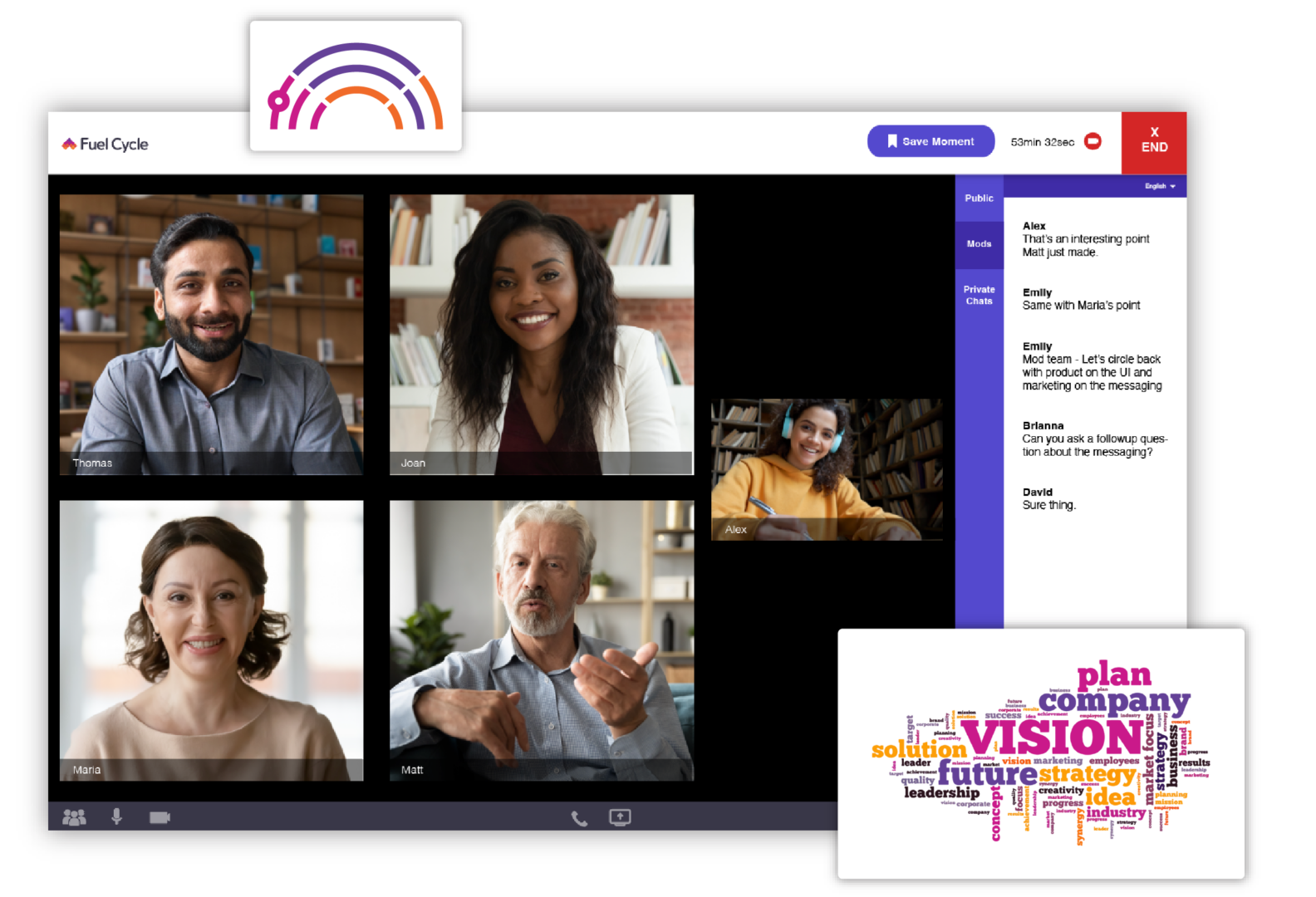 Transform qualitative research with innovation and efficiency
Enable in-depth exploration and analysis of user behavior, attitudes, and experiences through a wide range of qualitative approaches.
Member Forums
Discussion Boards
Diary Studies
Live Chat
Focus Groups / IDIs
Accelerate your research with cutting-edge quantitative breakthroughs
Experience the power of agile insights and accelerate decision intelligence with our cutting-edge methodologies and tools.
Agile Methodologies | Studies
Quick Polls
Customer Surveys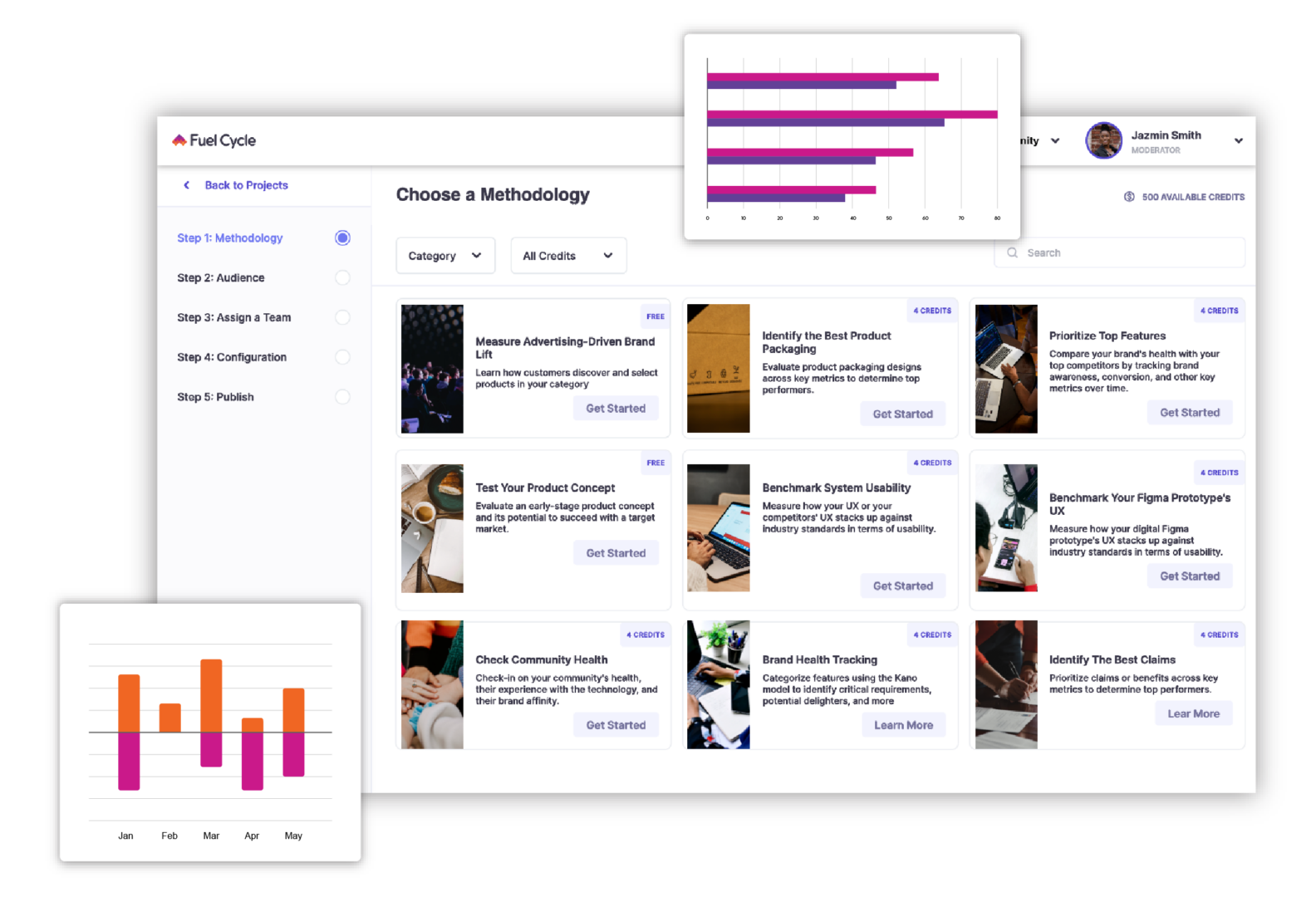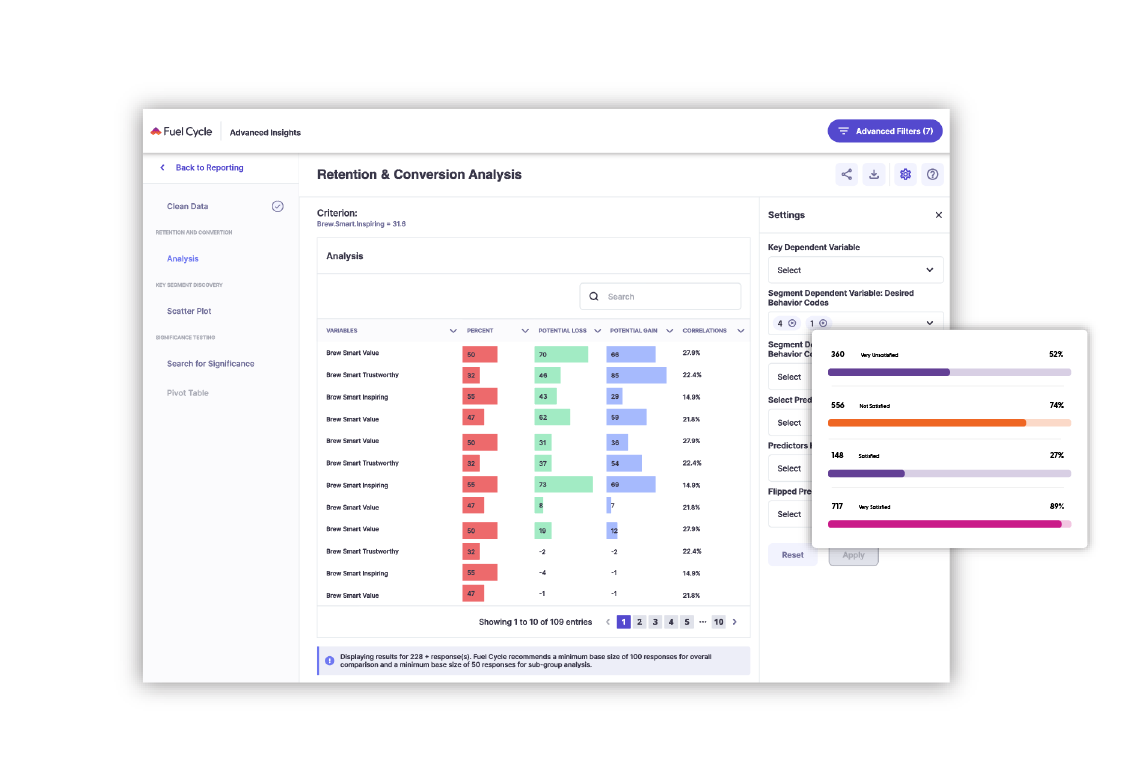 Revolutionize the way you uncover and realize actionable insights
With our advanced analytics and intuitive visualizations, you'll gain a deep understanding of your customers that drive business success.
Generative AI
Analytics
Visualization
Join the ecosystem and access the marketplace of research insight tools
Choose from the world's leading market research tools, and from an extensive selection of integrated research solutions.
Go-to-Market Partners
Technology Partners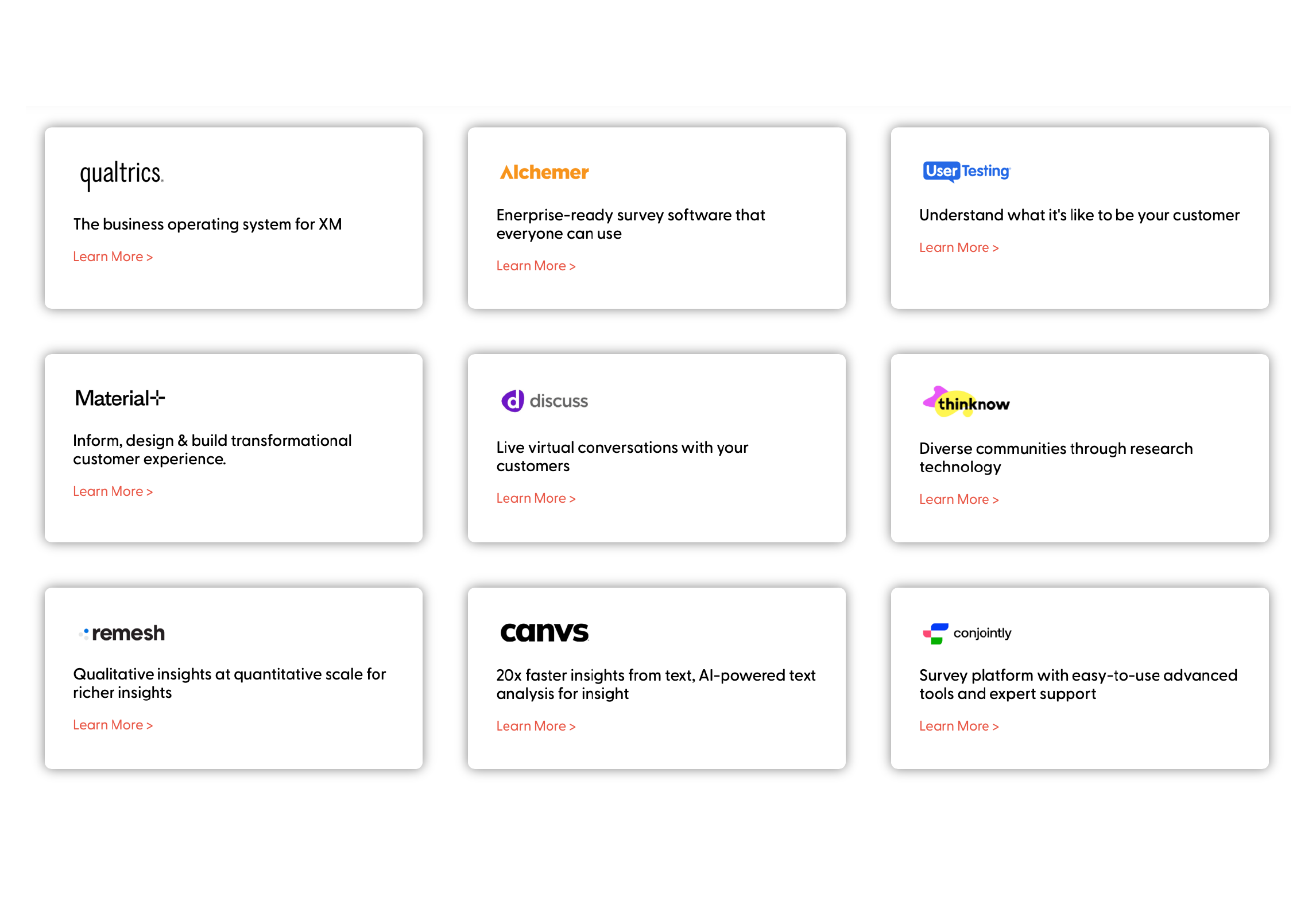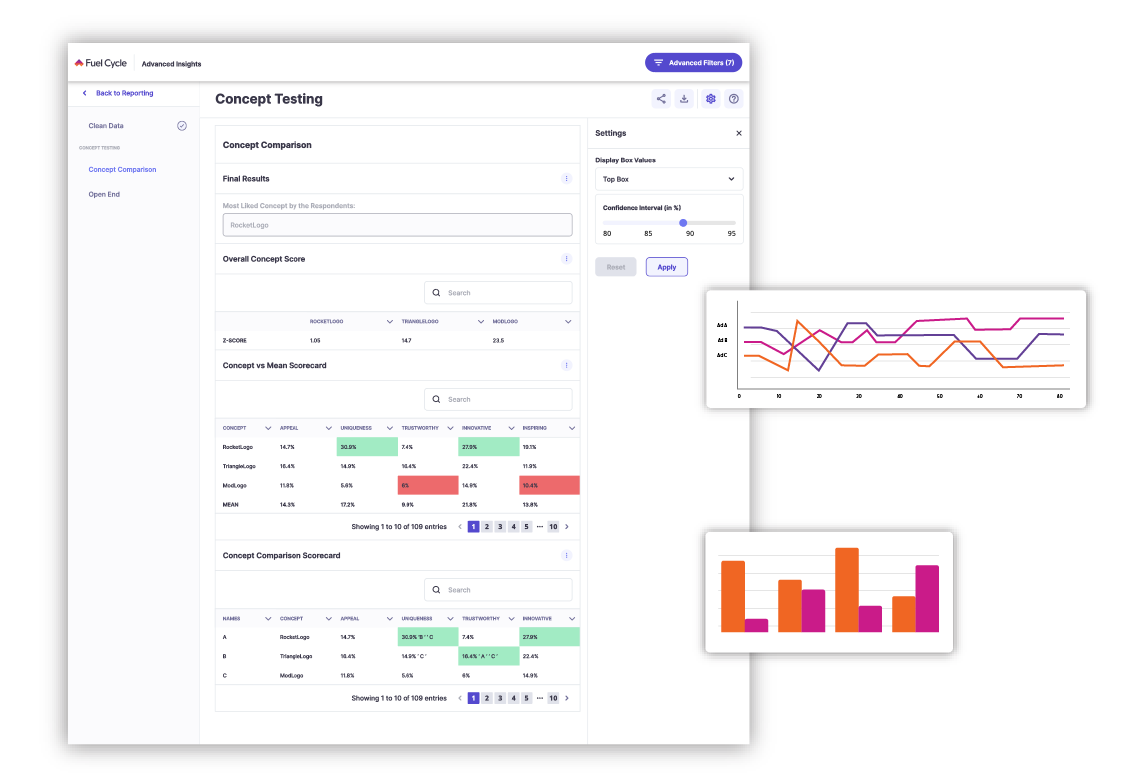 Unleash the potential of insights data and fast-track decisions with robust integrations
Fuel Cycle's secure APIs enable effortless unification of operational, experiential, and research data through bespoke integrations and ready-to-use workflows.
Build holistic respondent profiles for comprehensive insights
Empower stakeholders with customizable data outputs, connecting them directly to insights
Fulfill data governance requirements with seamless data transfer and customer data management
Accelerate decision intelligence.
By leveraging the Research Engine, which powers leading market research communities, brands forge connections with their key audiences and harness actionable insights that drive confident business decisions.