Blog
Looking Back | Market Research Over the Years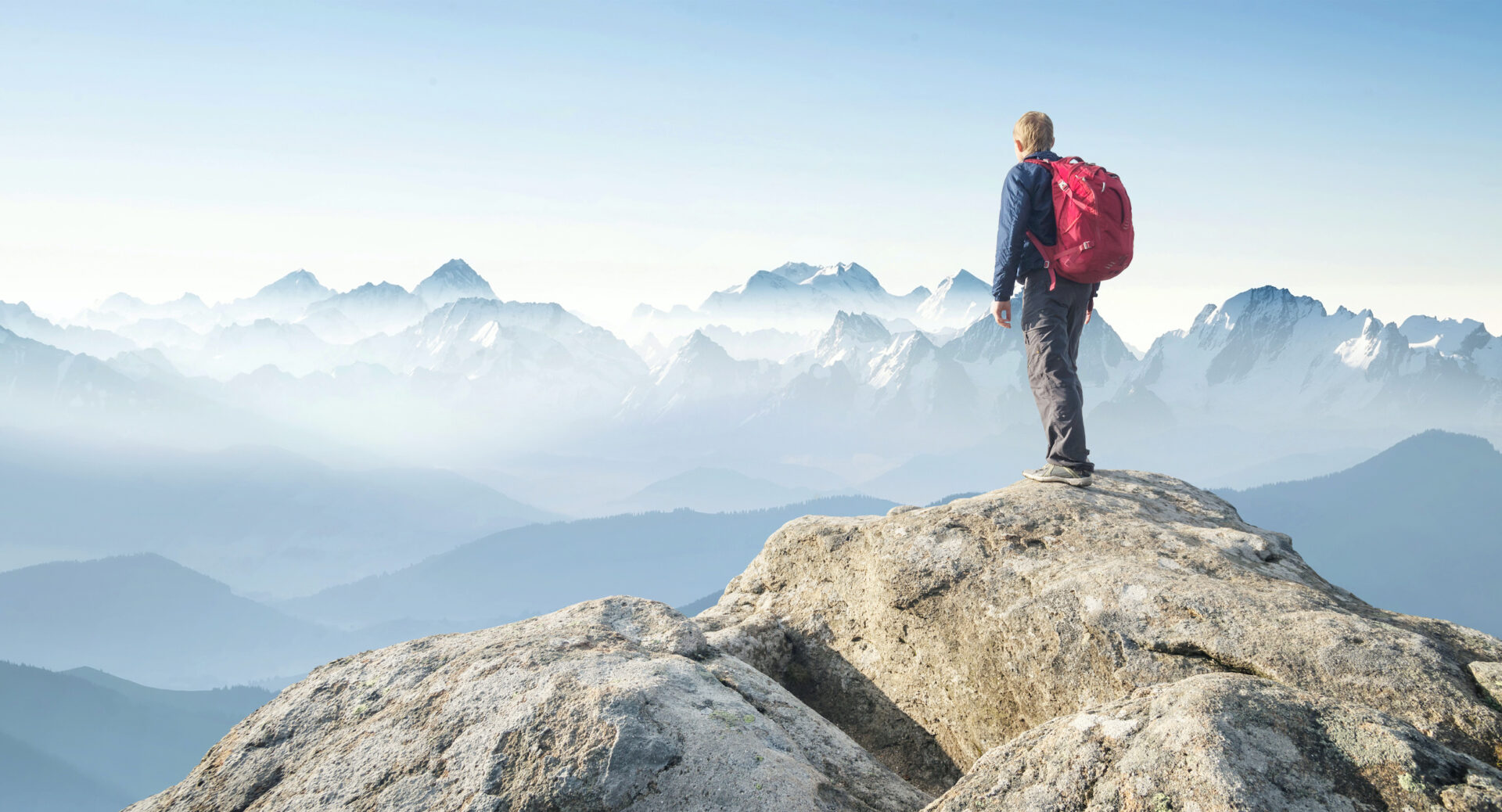 The last few years have seen a lot of change. And not just change in market research or businesses in general or even the world at large. The process of change itself is actually changing.
Leaders can no longer charge full steam ahead and implement that fabulous new platform, operational model, or software, just because they see the potential. Much more power now sits with the actual users – employees – when it boils down to whether that new system or software lives up to its promise.
But there's a disconnect happening along this migration of power. 90% of executives say their company addresses staff's needs when introducing new technology, but only 53% of employees agree, according to a 2019 PwC Tech at Work survey.
Lasting change requires that everyone in the organization is committed to growth and fully onboard with the direction leaders have identified. Employees are smart, they were hired for good reason, and they can sniff out a poor business decision. So how can you prevent your organization from stepping in the stinky? Metaphorically speaking of course.
Making strong leadership choices first requires the identification of three things: where you have been, where you currently stand, and where you want to go. With these three pieces of information in mind, you can track a trajectory that will help inform your next move to hit your goal. If you don't do an honest self-appraisal of the past and the present, you could launch blindly into the future and completely miss your target.
In the spirit of self-awareness, here's a look-back at the main takeaways from each Market Research industry report Fuel Cycle has published since 2017. Who knows? These may just be the breadcrumbs that lead us to our future.
2017 Trends in Market Research
At this point in time, the precarious state of the industry has left market researchers worried and vulnerable to sweeping changes, particularly due to AI and automation. The question isn't so much how the superimposed role of AI will play out, but how researchers, can expand their roles to highlight the cross-departmental value and adopt integrative systems into existing workflows.
Trend 1: Showcasing Inter-departmental Value
In 2017, researchers hold value across the organization but have been historically siloed into one team or area of expertise. We know that the future of business relies on accurate and detailed consumer and market reports that can be turned into company-wide initiatives, and market researchers should be recognized as the architects of that bridge.
Trend 2: Great Design = Great Execution
Properly analyzing data and writing reports hold capital focus during this time. The goal is to be able to hand over a report that can be easily understood and used in future business decisions. A little blunt in its message, this trend essentially speaks to instrumental research design as being crucial in aggregating the correct data that produces all-inclusive results.
Trend 3: Automation Can Never Replace Human Touch… Right?
The role of the market researcher is and has always been to enrich business intelligence and the daily lives of consumers through a hyper-efficient process. At this point in time, we figure that AI and Automation could only enhance, expand, and aggregate data, but not cognitively replace the storytelling aspect that researchers ascribe to findings.
Trend 4: It Is Time To Embrace Technological Innovation
Excel and Google sheets are the most commonly used market research tools, despite the fact that there are other time-saving options out there. Tools like SurveyGizmo, Google Analytics, SPSS Reporter, Tableau, Wrike, and Microsoft Teams are some of the easy-to-use integrative extensions for improving a team's success.
2018 Trends in Market Research
Market research is becoming increasingly relevant and needed in growing, competitive, and sometimes volatile markets. The ardent need for customer knowledge in the age of customer experience has meant that market researchers are asked to provide more value in a shorter span of time. And while there is new time-saving technology emerging, researchers are still resistant to adopt it – at their cost.
Trend 1: Job Satisfaction Does Not Equate to Sustainability
Market researchers report high job satisfaction in 2018 but also very little free time. 1-10 market researchers report never being able to take non-working lunches, and 1-4 are only able to take a non-working lunch once a week. The market researcher's daily work schedule lends itself to a certain degree of long-term instability, particularly in the face of a growing portfolio of new technologies that promise quicker and more accurate
data.
Trend 2: Slow Adoption of Game-Changing Technology
There is a huge disconnect between the availability of game-changing tools and technologies, and the willingness of market research teams to adopt them. 86% of the 2018 survey respondents report using Excel daily, which has remained the most elementary but essential tool to researchers—while the most uncomplicated surveying tools continue to report low usage: Qualtrics 40%, Survey Monkey 32%, and SurveyGizmo 16%.
Trend 3: A Clear Case for Early Use of New & Existing Tools
The reluctance of market research conglomerates to adopt new technologies not only has the potential to cause churn within the MR ranks but could lead to failure to deliver on a stakeholder's needs and expectations. Clients and stakeholders need excellent research, done quickly, and for as little budget as possible. While it may cause anxiety, the reality is clear: technical advances in AI and automation can help market research companies deliver on all three of these expectations at once—while also making room for the work-life balance that market researchers have long desired.
2019 Trends in Market Research
While marketing and advertising costs continue to rise in 2019, brands are looking for more ways to get the most out of their budgets. Social media algorithms are changing, digital ad costs are increasing, and competition for attention is higher than ever. Because of this, insights are shaping the way marketers connect with their audience. Understanding the customer is admittedly critical to designing the best marketing strategies and utilizing every company dollar wisely.
Trend 1: Focus on the Customer Journey
More businesses are using market research solutions to track their customer's journeys. Understanding how buyers interact with brands is incredibly helpful for shaping an effective marketing plan. Consumer insights software can help you gather relevant data to create personalized experiences for your target market.
Trend 2: Data-Driven Marketing
CMOs, marketing directors, and content managers are making more decisions based on customer data. Brand owners are learning that it's impossible to be everything to everybody. Instead, there's a renewed focus on audience segmentation and really understanding who the brand is going to serve and why. It's known that marketing research tools help companies learn more about their customers and there's an increasingly inarguable advantage of using these insights in the decisionmaking process.
Trend 3: Personalized Experiences
Consumers have higher expectations of brands in 2019 than before. Accessibility to consumer data and retargeting capabilities means there's no reason not to cater marketing efforts to buyer's needs. An endless supply of data and access to market research software make it easier to create personalized experiences. Standing out as a brand means crafting personalized experiences.
Trend 4: The 80/20 Rule
The 80/20 rule states that 20 percent of your efforts generate 80 percent of your results. Marketers are practicing this technique in 2019. As discussed earlier, marketers are using insights to help identify their most successful campaigns and strategies. In 2019, we see more businesses doubling down on the efforts generating the most results. Instead of doing everything at once, market research tools enable companies to prioritize the strategies proven most effective for their audience.
2020 Trends in Market Research
The life of a market researcher has gotten pretty great: they spend the most time on their favorite tasks, executives broadly support their work, and they are almost universally happy in the role. As a new generation of market researchers rise in the ranks, there is increasing adoption of technology, especially when it comes to qualitative research. Younger market researchers (those with less than six years of experience) are 40% more likely to use qualitative studies for key business needs compared to more tenured researchers.
Trend 1: Spend More Time on the Fun Stuff
The tasks that researchers enjoy least — like coding studies and cleaning data — are among the tasks that advanced new research tools perform best. The faster market researchers embrace innovative technology, the sooner that technology can increase the percentage of the day researchers get to spend on the jobs they enjoy, like crafting the story and communicating recommendations to clients.
Trend 2: Create Even More Value for Clients
Analyzing data for insights and then telling stories based on those insights aren't just researchers' favorite jobs — they're what make market research most valuable. Handily, these are also the tasks that best illustrate the value of the work. Researchers who let technology handle mundane tasks are freer to help clients improve their businesses. Especially when it comes to utilizing digital qualitative tools, the benefits expand to things like:
Speed and timeliness
Cost and efficiency
Improved size of data
Ease and convenience
Data quality
Trend 3: Everything is Online
With the Covid-19 pandemic having struck the U.S. right in the middle of Q1, businesses are scrambling to figure out what that means for them. Stay at home orders have made in-person focus groups impossible and while people are concerned over their health and their families first and foremost, most believe brands should still be asking customers questions, listening, and adapting. Online research technologies are no longer a convenience to have around, they've become a necessary staple of the market researcher's toolkit.
Final Thoughts
As we plot the points of our history and decide upon an ideal trajectory into the future, the most important thing to remember is that we have support. One of the many things the Covid-19 crisis has taught us is that incredible things can happen when people come together virtually.
When designing new experiences for a changing world, please reference back to this document as much as you wish! Good things take time and we can't predict the future, but the clues from the past can show you the way if you look closely enough. Technology has long been available to help, and many of the businesses that struggled in migrating their services online during the 2020 pandemic may have wished they'd adopted it sooner. But it's never too late. Tech is here to help and is always standing by.