Press
Fuel Cycle Unleashes New Data Analytics Platform for Deeper Customer Intelligence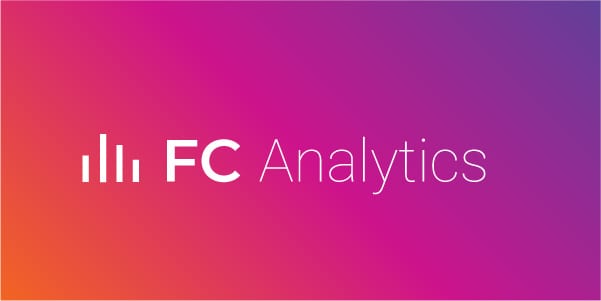 LOS ANGELES, May 2, 2017 – FUEL CYCLE (https://fuelcycle.com/), an online community platform for the world's leading brands, announced today FUEL Discovery, a new product that allows brands to easily interpret customer data collected from various sources over time. Available as a standalone solution or as an addition to the community platform, FUEL Discovery gives brands access to advanced analytics for a deeper understanding of their customers.
The technology uses cross tabulation, a statistical method that identifies significant relationships within data, to create automated insights. Rather than limiting analysis to a single data set, FUEL Discovery lets users analyze data in relation to all previously collected data. As new information is added, FUEL Discovery uncovers increasingly valuable customer insights for the user.
"Data is typically analyzed in a silo, which means most brands aren't getting the most out of it," said Bahram Nour-Omid, Chief Executive Officer at FUEL CYCLE. "We're fixing that by allowing users to analyze data across time and space. These highly contextual insights will offer a major competitive advantage for brands, helping them make customer-driven decisions at every stage."
With FUEL Discovery, users can analyze customer information across profiling attributes — including demographic, attitudinal and behavioral variables — from multiple surveys and studies. This unique capability provides crucial context for researchers, so they can interpret rich, longitudinal data instantly. The platform also includes advanced filtering, merging and splitting features, so users can quickly dig into specific data points without sifting through all the information in the crosstab.
Upcoming capabilities will include automated data visualization and mapping, a feature that will comb through data and make hidden connections visually apparent to users. Brands will also be able to pull key data points from multiple sources and platforms — including marketing automation software, POS systems, social media, and CRM — for a more holistic view of their customers.
"Our crosstab technology is agnostic to the data source and allows us to easily map the inflexion points in the customer journey," said Marin Sarbulescu, Vice President of Engineering at FUEL CYCLE. "Further integration with Automated Insights displays critical data in a way that anyone can make the most out of it, from customer reps to C-level execs."
About FUEL CYCLE
FUEL CYCLE is a mobile-first community platform for supercharging the relationship between brands and customers. From discussion boards and live chats to gamification and rewards management, FUEL CYCLE offers an easily customizable and robust solution for brands and businesses to build high-impact online experiences for their customers. FUEL CYCLE provides customer intelligence for organizations across industries including media & entertainment, consumer goods, financial services, healthcare, automotive and technology. Brand communities powered by FUEL CYCLE include ELLE, Hertz, UPS, AIG and more.
FUEL CYCLE is headquartered in Los Angeles, California.