Blog
What is a Digital Customer Experience?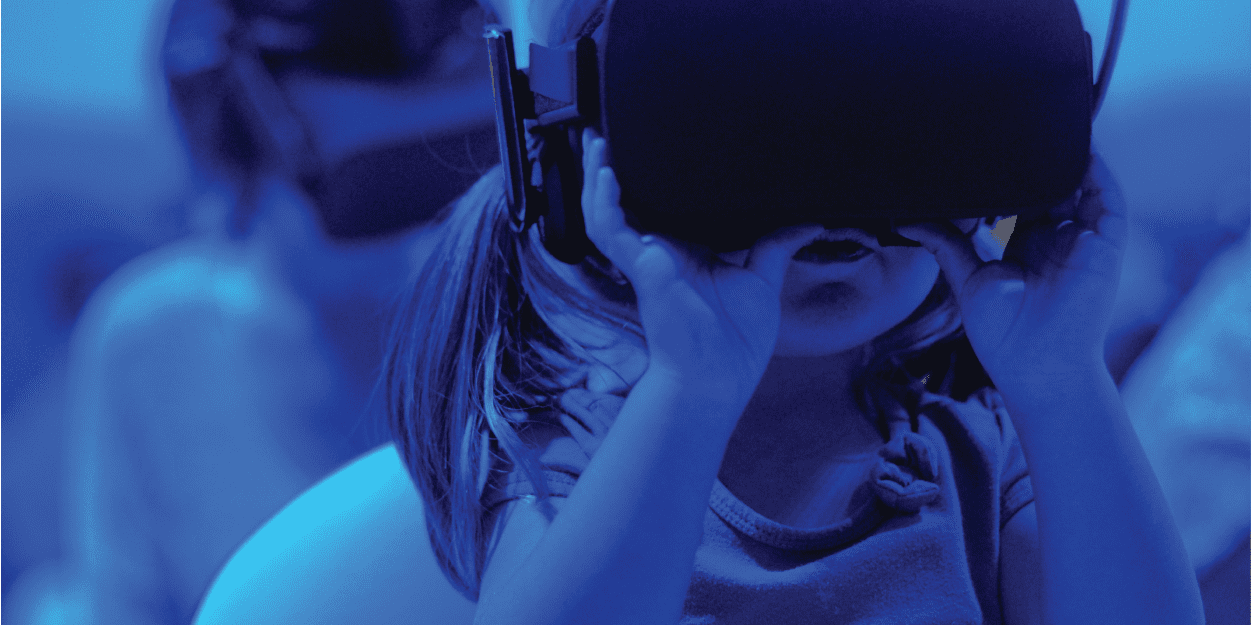 While it may sound like something directly out of a Sci-fi television show, the digital experience is actually something that most of us are all too familiar with. In fact, most of us have digital experiences multiple times a day when we interact with our various technological devices.
In regards to digital experiences within the consumer market, it's essential for brands to provide their target audience with a positive digital experience to even remotely reap the benefits of virtual purchasing channels.
This Digital Experience guide will tell you everything you need to know about the digital experience, why it's critical, and everything you need to convert users into purchasers.
What is Digital Experience?
It might sound like a rather general term meaning any sort of interaction a person has with digital property. While this isn't necessarily far off, a digital experience is more often used to define every interaction a customer has with a company via any of its digital channels.
Let's explore a few examples.
When someone is shopping on a website for clothing, that's digital experience. When someone opens an app to book a flight, that's digital experience. When someone receives a marketing email from a brand they've bought from, that's digital experience. Literally, every interaction a customer has with your brand via any sort of digital channel is them engaging in the digital experience you're providing for them.
Why Digital Experience Matters
Digital Matters
Digital experience matters because digital matters. Plain and simple. It's no secret that digital communication has grown immensely within the last decade, and it's not expected to slow down any time soon. Therefore, consumers are interacting with brands via digital means now more than ever before.
Consumers Demand It
Consumers are demanding a positive, streamlined, experience when interacting with brands via digital channels. The effectiveness of your digital experience could be the difference in market share between you and your competitors.
Critical for the Customer Journey
Digital channels are an integral part of the customer journey. Social media, messenger platforms, mobile apps, eCommerce sites, and landing pages are all vital touchpoints that drive your bottom line. An effective digital experience optimizes these touchpoints for higher conversions.
Competition
In today's consumer market, it's becoming increasingly more difficult for brands to differentiate themselves in order to retain and increase their market share. Staying competitive and maintaining your positioning means knowing what your customers want in a digital experience.
Digital vs. In-person Experiences
Digital Experiences are Multi-Channel
The main difference between in-person experiences and digital experiences is frequency. Not only are digital experiences much more frequent between social media ads, emails, content, and retargeting, but it's multi-channel. In-person or physical experiences with your customers are via only one single channel –– face to face.
In-person is More Influential
The digital experience, while important, isn't as effective at driving purchasing than in-person interactions with your brand. Conversation, human connection, and streamlined communication might be the reason that 71% of shoppers spent more than $50 when shopping in a store, while only 54% of shoppers did the same when shopping on the web.
They Go in Hand-in-Hand
Though digital experiences and in-person experiences differ, they're still very much directly related. When conjoined strategically as part of your marketing plan, they can positively influence one another to drive foot traffic or web purchases. This is supported by the fact that although 90% of US sales take place in stores, 53% of purchasing decisions are "digitally influenced".
What Does a Typical Digital Experience Look Like?
While digital experiences vary by customer and by brand, most digital experiences follow the same trends.
Personalization
Marketers know that providing a more personalized digital experience is more effective in driving customer purchases, which is why most brands have a high degree of customer segmentation. Personalized digital experiences may include promo emails for certain product subscriptions, content that targets certain customer personas, etc.
Streamlined Interactions
User-friendliness, expedited purchasing processes, one-click sign-ups, pre-filled forms, etc. are only a few ways you can make less work for the customer in order to streamline their digital interactions with your brand.
Accessible Information
When a user is in the research phase of the customer journey, they're most likely using digital means to access information. Having readily accessible information to educate them on your product benefits is vital in influencing their buying decision.
Brand Recognition
The key to executing an effective digital experience is brand consistency. If you're investing a lot of resources in your digital experience, but it's getting lost in the noise of other brands, it's not going to do its job in positioning you prominently in a customer's mind.
Digital Experience Platforms
Digital Experience Platforms or DXPs provide companies with enterprise software that help them successfully manage their digital experience. These customer experience technologies can be either a single customer service product or a suite of multiple products with various functions. However, no matter their function, they all have one goal in mind –– to improve the overall experience customers have with your brand.
In a nutshell, digital experience platforms provide complete management of your customer experience strategies.
Choosing a Digital Experience Platform
Selecting your digital experience platform relies heavily on assessing your needs. DXPs have varying functions in regard to how they manage information. Some of them provide data and analytics about your customer base, while others manage the effectiveness of your online content.
Start by looking at your digital experience strategy and pinpointing the various areas where automation and management can support them. You may only need certain platforms to support your strategy, or if you're undergoing a complete digital transformation, you may need a more multi-functional platform.
Current Trends in Digital Experiences
In the year 2019 and in the following years after, we're bound to see some transformational changes in the customer digital experience. Here are some emerging trends we're starting to see:
Predictive Analytics
Perhaps the biggest and most important trend emerging in customer digital experience will be the critical predictive insight gathered from customers via market research AI that can help organizations make vital decisions and improvements in their digital offerings.
Voice Command
Siri, Alexa, and other voice-controlled technology have started a trend among brands to provide voice direction. Pretty soon activity done on apps and on the web will be more and more voice-controlled.
AI in General
Automation isn't going anywhere, in fact, it's very much becoming more prominent in the customer experience. A lot of what can be done manually will soon be streamlined with AI.
Brand Transparency
Because market competition is fierce and brands are vying for the attention of consumers, they need to be more transparent with their company mission, operations, reputation, etc. more than ever before.
Employee Experience Will Be Just As Important
Employees are also consumers. As more companies have become aware that employees are untapped advocates of their brand, their experience will become just as important.
Bottom Line
Bottom line, the digital experience is an integral part of your customer's experience, and the customer experience is everything. It's what differentiates you from other brands, what helps you retain brand loyalty, and ultimately, the difference between you and your competition.
Investing in a positive digital experience means investing in your customers…which marketers know, is ROI that can't be beat.