Blog
Introducing FastFocus to the Fuel Cycle Exchange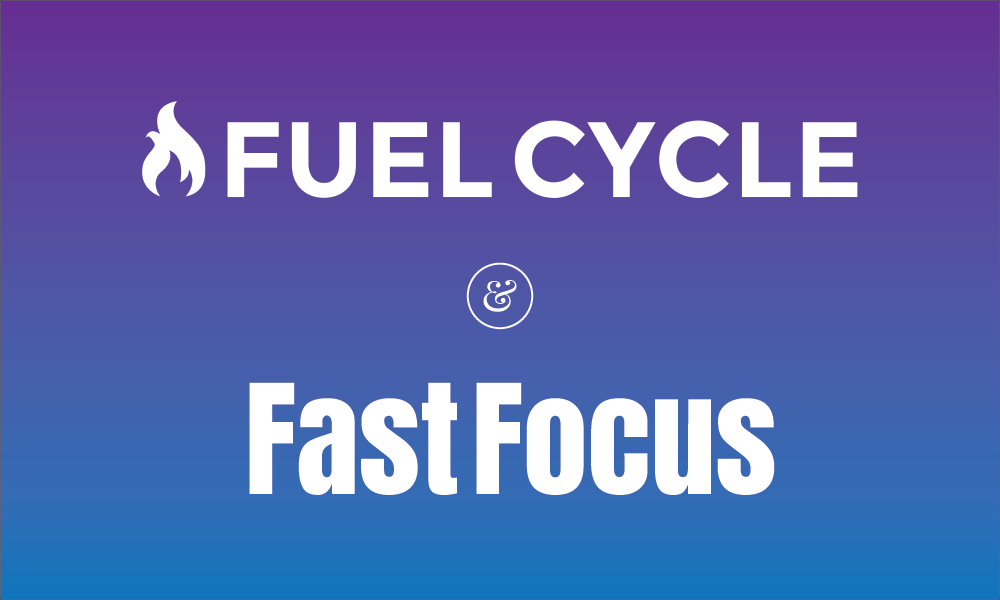 FastFocus founder and CEO, Bill Bloom, has spent the last 15+ years inventing and delivering leading-edge SAAS solutions and award-winning digital games for a diverse cohort of global brands that range from Disney to Unilever to E-Trade and even the FBI.
In 2017, frustrated with the cost and lack of speed and agility of legacy customer research tools, Bill and FastFocus CTO, Luke Tigaris, set out to develop a solution. In early 2018 they launched FastFocus to a welcoming marketplace.
What does FastFocus do for research?
FastFocus is an agile market research platform that enables research, advertising, and branding agencies to acquire actionable consumer insights in minutes at a fraction of the cost of traditional research options.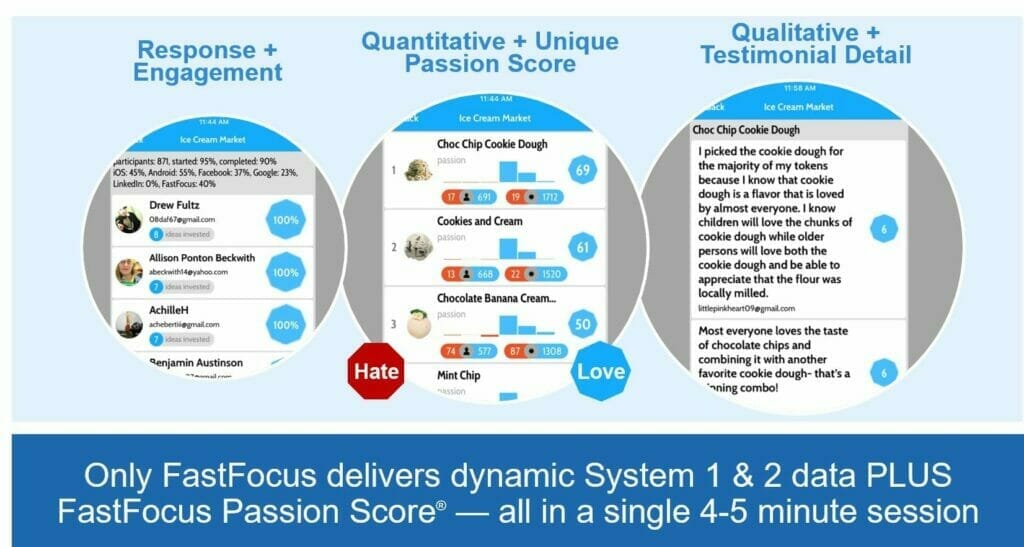 By evoking a virtual shopping experience, FastFocus helps their clients learn what their customers would do rather than what they think they would do.
In addition, participants are rewarded for submitting insights and rationale to support their "purchase" decisions. The Fastfocus recommendation engine analyzes this data for sentiment and actionable insights.
What learning faster and winning bigger looks like with FastFocus.
Build and launch studies with a fraction of the resources, time and costs vs. traditional research
Unparalleled at engaging users, especially Millennials. Over 90% of FastFocus participants complete studies
FastFocus delivers a wealth of rich, nuanced analytics in just minutes. Only FastFocus delivers dynamic System 1 & 2 data PLUSFastFocus Passion Score®— all in a single 4-5 minute session
Why we partnered with Fuel Cycle.
When the FastFocus team learned about Fuel Cycle Exchange, they were excited to partner with a forward-thinking market research firm that enables companies to aggregate their data with that of other leading-edge research tools.
FastFocus's integration with the FCX marketplace enables researchers to build and launch their studies on FastFocus's platform – right from the FCX dashboard.
Most importantly, FastFocus recognizes Fuel Cycle's commitment to meeting the everchanging demands of their customers by providing best-in-class tools on a singular platform and a reportable dataset.
In Conclusion…
FuelCycle looks forward to bringing FastFocus 's unique solution to their clients. This partnership will enable researchers and organizations to make critical product, marketing, and packaging investments with lightning speed and agility–and at a fraction of the cost of legacy solutions.