Blog
The Essential Steps in The Marketing Research Process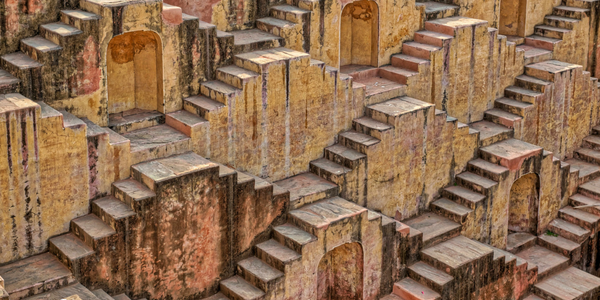 If you are in marketing, then no doubt a major part of your role is conducting marketing research. Every minute, 1,400 new blog posts go up, and more than 204,000,000 messages are sent. This endless cycle of content has created an ardent need for marketers to send more hyper-personalized and relevant material. Competing in today's economy means staying ahead with speed and agility.
If you are a brand who wants to be seen and heard, then conducting marketing research is your best tool in the marketing arsenal. But for marketers and organizations, marketing research can be an elusive subject. Primarily, because marketers still rely on outdated tools, small budgets dedicated to the research process, and ad hoc projects that provide limited data.
The promise of big data has given organizations a treasure trove of data waiting to be uncovered. What marketers really need, however, is to gather the nugget of data that allows them to make smart business decisions.
Marketing research can provide actionable data, but so much more: it gives marketers the ability to uncover the "why" behind customer's motivations—all the while, maintaining a consistent pulse on what the customer is thinking to inform media, social, and ad content in real time.
So, if you are a marketer or work for an organization that would like to increase their marketing efforts, build for tomorrow, and streamline a research process, this essential guide is for you. We will walk you through the most helpful and simple steps and stages to get you started on your marketing research game.
The Opportunity Phase
Asking the right questions can be half the battle. When conducting marketing research, the planning phase will determine your results. Approach your market research with a strong objective that will help you receive the answers you are looking for. This process should be about uncovering what you want to discover and why and building a solid research design around those questions.
Approach your marketing research using the scientific method: complete with a hypothesis, experiment, and data analysis.
Here are a few simple questions you can ask yourself to get you to ask the right questions:
Is this something that I am naturally curious about?
Am I confronting my assumptions honestly?
Who is my target consumer?
What do I hope to gain from this study?
Am I willing to be wrong?
What steps am I willing to take once I receive results?
Curiosity can lead you to ask the right questions and receive the answers you are seeking.
Be aware that research provides you with information to help solve the problem—not necessarily solve the problem itself.
Approach the research with the correct expectations. Research is there to support your argument, build a solid foundation, and arm you with hard data to support your objectives.
In this phase, you will also want to decide what forms of research you would like to conduct to prove or disprove your hypothesis.
The Implementation Phase 
Data is everywhere, and it wants to be found. Develop your research plan by assessing and deciding on the best way to collect data based on your research objectives.
Here are a handful of different forms of research that you can easily conduct without needing an extensive background in market research:
Surveys: surveys have come along way since the early days of mail-in survey responses. Thanks to growing technology and techniques, you can create an effortlessly disperse a survey in a matter of minutes to the right sample size. Here are a few of our favorite tools:
Survey Gizmo: is a great surveying tool for beginners. Their plan options vary based on need and industry and can integrate into various tools.
Qualtrics: is very user-friendly and allows you to send surveys directly through email. Surveys are mobile optimized, and their technology is agile and advanced.
Survey Monkey: is a great tool for using on social media. They currently have a partnership with Facebook and contain pre-written templates to easily disperse surveys.
Most of these services make it easy to disperse surveys through CRM tools and are easy to access on mobile devices.
Use All Available Data
Keyword Research: keyword research is a great way to understand what kind of content your customers are currently seeking without having to ask them directly.
Conducting and creating content from keyword research is a skill that every marketer should master. Discovering common phrases that surround keywords and building a content strategy from that marketing research will empower you to create the most relevant and useful content for your audience.
From keyword research, you will most likely find areas where you can fill in the holes or come up with a new unique angle.
Here are a few useful tools that you can use dedicated to helping you discover keywords and optimizing your SEO:
Mixed Methodologies
Qualitative studies: qualitative studies are a great time for you to brush up on your reporting skills. Reach out to your customers on a personal level and gauge their willingness to talk about their experiences with your brand or business.
Cull through honest feedback: Amazon reviews and comments on social media pages all offer all glimpse into the intimate thoughts and pain points of your customers.
Also, it's important to blend qualitative and quantitative data and have them support one another.
A/B Testing: is a great way to test content and see which has a better conversion rate.
Here are a few of our favorite tools for a/b testing:
Google Analytics: offers a great a/b testing tool located under their "behavior" tab. If you aren't familiar with how Google Analytics works, this page offers a comprehensive guide.
HubSpot Analytics: if HubSpot is your current CRM tool, then we suggest taking advantage of this great tool that allows you to test different landing pages, website pages, and email effectiveness all in one place.
Optimizely: is a comprehensive tool used by companies with big marketing budgets but offers a robust stack of solutions.
The Execution Phase:
Now that you have collected data, you want to familiarize yourself with it, as well as make it digestible to your audience. Being able to interpret numbers is a skill that every marketer should try and conquer. And, if you're not a numbers person, don't worry, there are many ways to read data without getting lost in the numbers.
Storytelling is perhaps the best way to make sense of data. Place the top-of-the-line information at the top of the report and build out the more granular points toward the bottom of the report. Furthermore, construct the report in a way that is easy to understand that includes next steps and outlines the findings in a clear and concise manner.
Here are a few of the things to make sure to include in your report:
Provide methodology including the market research process, the results, and the conclusion, as well as recommended course of action
Don't data dump. Have a balance of being precise but maintaining completeness
Put some effort into research design. PowerPoint and Excel both offer tools for creating and designing graphs. Infographics are a great way to put together the most salient findings in a fun, digestible, and easy-to-read format.
Understand that the marketing research process should be an ongoing initiative. Data isn't static, and lucky enough for marketers, tools are evolving and growing to be more accessible and scalable.