Blog
Creating Seamless Digital Experiences Across The Customer Journey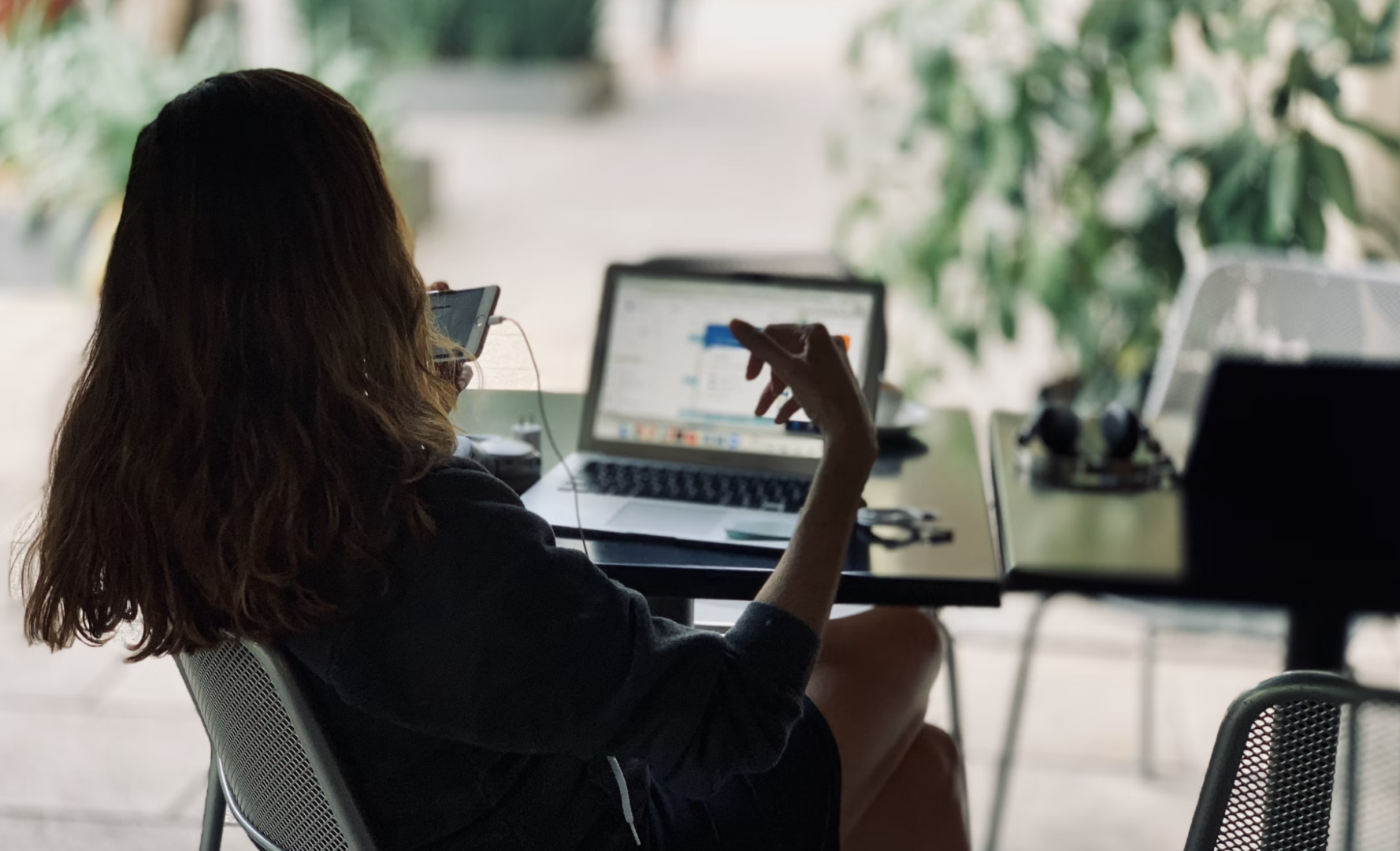 "You can't transform something you don't understand. If you don't know and understand what the current state of the customer experience is, how can you possibly design the desired future state?" – Annette Franz
Creating a seamless digital customer experience isn't limited to how easy your website is to navigate or how many click-thrus your email newsletters get; it's a far more complex and nuanced process. By definition, digital experiences are experiences that customers have with your brand via mobile, desktop, applications, social media, internet-of-things (IoT), and voice-activated devices.
Understanding your brand's digital touchpoints and how they affect brand loyalty is critical to success in a world where your competition is just a click away. 65% of customers said that their experience on a website or app would be crucial in their willingness to recommend a brand. This article will dive deeper into how digital customer experiences and brand loyalty overlap and how you can optimize the customer journey with digital experience research.
How Digital Customer Experience And Brand Loyalty Go Hand In Hand
Although technology has allowed brands and their customers to be closer than ever before in history, companies must work harder to prove their worth. A great e-commerce website with free shipping isn't going to impress anyone anymore; in fact, it's the bare minimum. The closeness the internet serves up is also the reason many brands fail so miserably; without customer connection, proximity is pointless.
Moreover, the pandemic and supply chain challenges have driven many consumers to re-think their loyalty. While consumer demand for online buying hasn't changed, brand loyalty has grown malleable, with 30-40% of consumers continuing to switch brands or retailers.
So what can companies do to regain and retain customers' loyalty in 2022? It all boils down to crafting a seamless digital customer experience across channels. Why? The modern customer moves around a lot. One minute they're browsing a website, the next they are looking at a mobile app, an email, and social media feeds, sometimes all at once. However, the data shows us that this omni-channel ping-pong game is worth the whiplash.
Harvard Business Review found that those who engage across multiple channels spend an average of 4% more in-store and 10% more online. Not only do customers spend more, but they're also more loyal. Brands with the strongest omnichannel customer engagement strategies retain an average of 89% of their customers.
There is an opportunity to catch a customer at their unique phase of the customer journey within each channel. Social media mentions and webpage SEO can create awareness. A mobile application or landing page can aid discovery. Your case studies and customer reviews drive evaluation. Promotions and secure checkout spur conversions.
The cohesiveness of each phase is essential to keeping the customer on the purchasing track, but the post-purchase engagement strategies are the key to keeping them at the train station. Engagement is an art form, one that benefits from digital experience research.
Perfecting The Digital Experience With Digital Experience Research
The digital customer experience doesn't end with a purchase; it's just the beginning of a blossoming relationship. To continue the momentum and build brand loyalty, businesses should invest in continuous digital experience research. Here's how to get started:
1. Do customer journey research
Brands must take every touchpoint into account to create a great digital experience. Touchpoints like checkout and payment are a great place to start collecting feedback. You can easily integrate customer survey forms into these platforms to see where customers enjoy the experience or get stuck.
2. Conduct audience research
Sure, feedback is excellent, but input from the wrong audience is as useless as advertising an out-of-stock product. Having insights from the right group of customers allows you to deliver products and services tailored to their individual needs. When collecting data from your target group, look for persistent pain points across their experiences. This data will tell you how well the omnichannel experience fits together (or doesn't).
3. Make feedback easy
Customers don't stay still for long, so it's critical to make feedback collection as easy as possible. Ensure your customers have the opportunity to provide feedback in a place they prefer, i.e., during checkout or via text message. Additionally, make your surveys short and easy to complete.
4. Find trends
An important step in perfecting your digital customer experience is finding trends in customer experience. Specifically, which customer journeys are the most common, and what are the most prevalent pain points, bottlenecks, or sources of dissatisfaction within those journeys?
Looking Ahead
With more and more ways to be close to the brand they want, customers choose their own journeys, often zig-zagging their way through to purchase. A customer might search for shoes on Google, browse colors on the manufacturer's website, read reviews on Facebook, and ultimately purchase on Amazon. With such an array of touchpoints, it can be challenging for brands to decipher exactly what their customers want in a digital experience.
An omnichannel approach puts every piece of the puzzle together, with continuous data collection at the helm of decision making. Perfecting the digital experience requires insights, with customer journey and audience research providing the most relevant stats. With feedback tools like templated surveys, collecting these insights is easier than ever for both you and the customer.
Being an insights-focused firm isn't just a nice accolade; it has a proven return on investment. Insights-driven firms are 39% more likely to report revenue growth of 15% or more. Armed with quantitative and qualitative agile research data, market researchers can make changes that drive brand loyalty.
Today's business economy is uncertain. Fuel Cycle is leading the new era of market research with the only software solution that powers continuous research. Customer-driven, cross-disciplinary, automated, multi-audience, adaptive, connected, accelerated, efficient, and real-time. That's the Fuel Cycle difference. 

Want even more information on creating a superior customer experience? Check out our webinar, Best Practices for the Ultimate Customer Journey, to learn about the customer journey and customer onboarding today, how brands are missing the mark and best practices for the ultimate customer journey.