Blog
4 Benefits Of Agile Marketing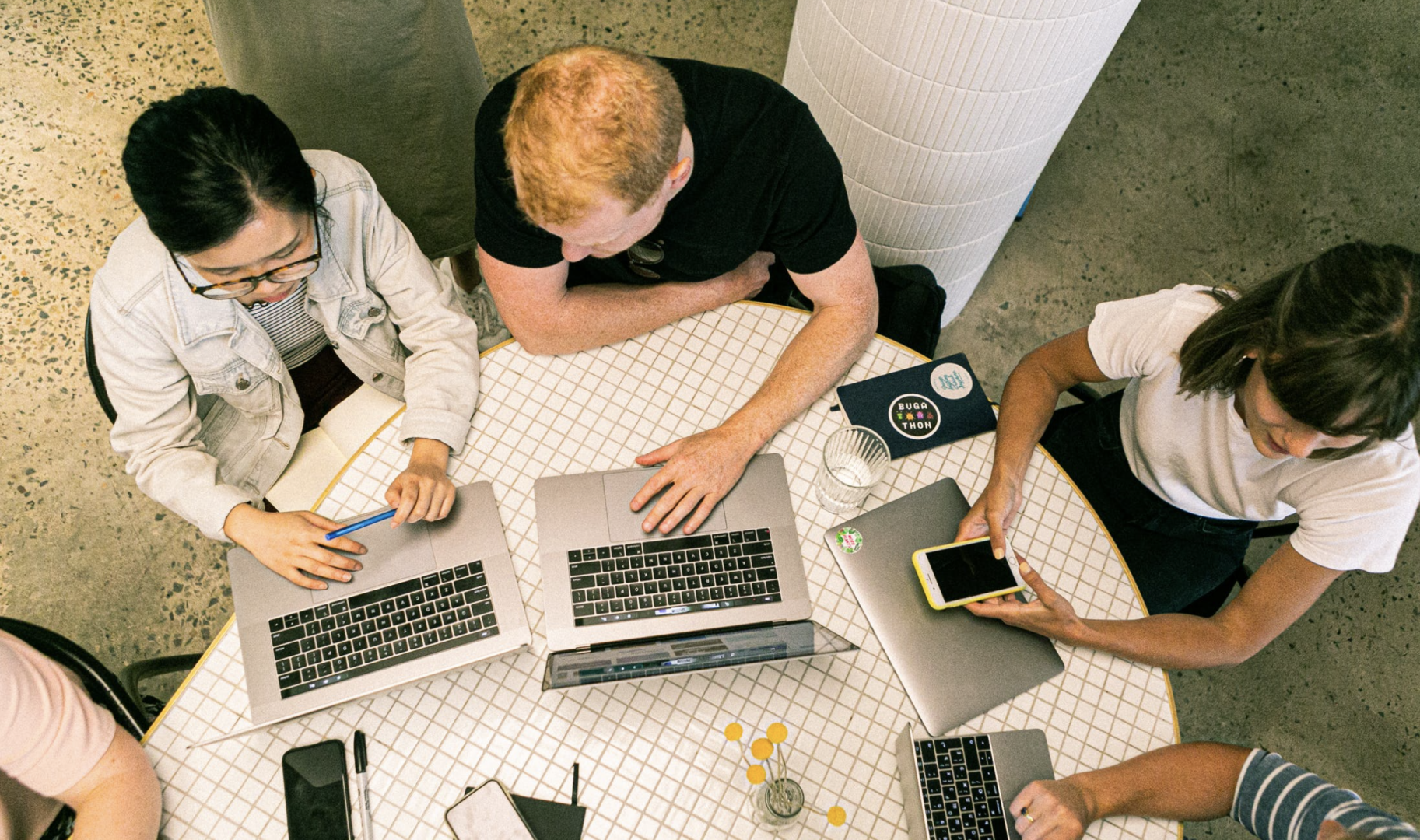 "Success is no longer about changing strategies more often, but having the agility to execute multiple strategies concurrently. And success requires CEOs to develop the right leadership capabilities, workforce skills, and corporate cultures to support digital transformation."– Pierre Nanterme
At their core, agile marketing campaigns are the antithesis of traditional marketing campaigns. Agility implies the ability to move quickly, and agile marketing teams do just that. No more rigid market research projects that take months to complete. Agile teams collect customer data continuously so it can be used in real-time.
The status quo is no more, instead replaced by constant experimentation, research, and rethinking. Customer data isn't just a "nice to have," but a necessity and the driving force behind all business decisions. Agile UX research data moves just as quickly as the agile teams that collect it, perpetually bending, twisting, and changing just as humans do. Agile marketing is the future, from templated surveys to virtual focus groups, online communities, and more; isn't it time you hopped on board? 
This article will discuss the benefits of agile marketing, how to implement agile UX research, and which agile platforms are best.
The Need For Speed
Agile teams aren't just fast for the sake of being fast; they move quickly with purpose. One of the most significant benefits of agile marketing is that companies can focus on their short-term needs and goals. Agile market research data gives marketing teams the information they need to launch campaigns faster than traditional methods and adjust as things change.
Because agile teams don't spend a large chunk of time plotting, designing, implementing, collecting, and reporting data on a grand scale, they can experiment with various concepts, see immediate results, and pivot as needed.
93% of chief marketing officers (CMOs) who employ agile practices say their speed to market for ideas, campaigns, and products has improved.
Ultra Efficient
Agile UX research isn't like the McDonald's of market research, i.e. fast but lacking flavor, it's better than that. Agile research is fast AND tasty, delivering rich customer insights at the speed of a fast food burger. This robust data can then be used to create products that delight the target customer. 80% of CMOs said making the switch to Agile helped them deliver a better product that's more relevant to their end user.
Products and services developed based on agile data are better because marketing teams have the opportunity to adjust content based on incoming feedback. This flexibility and adaptability allows agile teams to integrate the latest trends, learn from current events and to react dynamically yielding better results for the end user.
Tackle Challenges Head-On
Agile marketers don't wait for problems to find them, they find the problems early and devise a plan to succeed before their competitors know what's what. Just think back to the early days of the global pandemic, where companies had to quickly shift their marketing campaigns, brand messages, and internal priorities to adapt to an increasingly uncertain world. In 2020, 56% of marketers indicated managing shifting priorities as their top challenge.
The power of agile UX research is that it allows teams to focus on the present while simultaneously planning for the future. Because agile data is collected continuously, brands can re-prioritize quickly based on current needs, while collecting data to future-proof their business.
The Ripple Effect
The benefits of agile marketing don't stay within the marketing department, they ripple outward, benefitting every department within an organization and if executed properly, the company culture itself. VersionOne's annual State of Agile survey showed that 61% of respondents stated that adopting agile strategies improved company morale.
The reason for increased morale is that everyone in a company is happier when they see how employee efforts contribute to the company's goals. Moreover, companies that integrate agile processes cultivate a culture of curiosity, collaboration, and innovative thinking.
Another reason for the ripple effect is that agile data benefits every single department in an organization. Sales departments can use agile data to offer better proposals. The customer service department can adjust their responses to prioritize customers' motivations. Human resources (HR) can improve new hire training to show how employees can be agile in all job roles.
How To Implement Agile UX Research
When businesses utilize agile UX research, they can incorporate customer and employee needs into products, communications, and services, leading to long-term success. Although market research is often thought to be expensive, and many times it is, agile market research is possible for even the leanest of teams and budgets. Though there are many methods to choose from, the best way to gather agile feedback is with templated surveys, virtual interviews, and virtual focus groups with the best tools at your disposal.
Templated surveys are a great way to collect customer feedback on a large scale quickly and cost effectively. When crafting templates, focus on short and concise questions that are easy to read, ensure that you have a distinct goal or purpose for your survey, and invest in surveys designed for all platforms, including mobile, to boost response rates.
Virtual customer interviews are another solid choice, because they allow lean marketing teams to gather qualitative data without many of the overhead costs and logistical barriers associated with in-person market research. Lastly, virtual focus groups are another excellent choice for gathering agile feedback. The process is seamless with Fuel Cycle's virtual focus group tools. Our tools give you whiteboarding capabilities, screen sharing, prototype testing, sentiment analysis, and more.
Which Agile Platforms Are Best
As a business, time is money. There is nothing worse than spending time and money on agile platforms that don't provide the results you need to succeed. Surprisingly, many companies still rely on third-party data to make business decisions, rather than gathering their own insights. Brands should instead focus on becoming an insights-driven organization by using an agile insights platform that will seamlessly adapt to the best insight methods, allowing them to target any customer, prospect, or employee at any time.
At Fuel Cycle, we know what it takes to run an effective agile market research team which is why we developed our custom insights platform that is tailored to your exact needs. Fuel Cycle Exchange (FCX) connects you to the leading insights tools in a single platform for all your research needs.