Blog
What 2018 Taught Us About Marketing: Inclusiveness Matters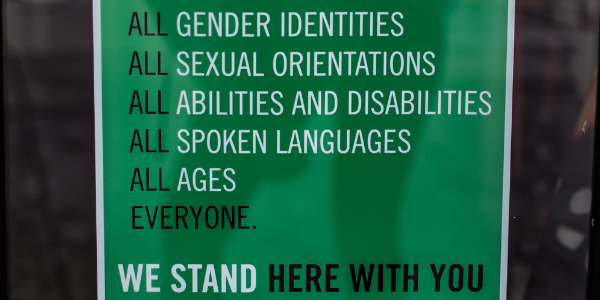 2018 was the year where controversial figures headlined the most powerful advertising campaigns of the year. Marketing from year-to-year has been forced to change with the fast-paced media landscape, and if 2018 has taught us anything, that evolution is not slowing down.
From Nike hiring ex-quarterback Colin Kaepernick to be the face of their brand to high luxury brands hiring unconventional models as fashion influencers, mainstream brands have reshaped their traditional advertising strategies. Indeed, Nike's Kaepernick ad created 163.5 M in media exposure, which launched a few months before the 2018 midterms.
As a result of a very anticipated campaign that ignited a debate across the media landscape, Kaepernick's Nike line tee shirt was sold out a few days after its launch. As for Nike, the brand is said to "outperform' its shareholder's expectations for the year, according to experts.
While our social media era has changed the way we perceive ads, the younger generation is particularly receptive to diverse communities – reimagining the face of media.
The Arbiter of Change
The changing face of media might have received a push from Instagram. Kim Kardashian, easily one of the biggest influencers in the world (with 120 million followers) has pushed a mix of high and low fashion into the mainstream with a more body positive line.
Legendary French Maison Balmain in 2014 asked the Armenian-American Kardashians to become an ambassador for their brand along with Kim's husband, Kanye West. Kanye was one of the first rappers to become an ambassador for the high luxury French brand.
They further sparked a debate when the couple and Balmain collaborated for a capsule collection for fast-fashion Swedish clothing store, H&M.
The highly anticipated collection was sold out in a few days.
The Influence of High Fashion
With an audience ready and receptive to new faces and body types, fashion events from all around the world surprised consumers with plus-size models, walking on catwalks during top Haute Couture collections.
In 2015 professional plus-size models were seen – 14, to be exact – during New York Fashion Week, introducing the first official plus-size models to the event. And while this doesn't seem to be a lot of models, the move had lasting effects on all industries.
Fashion Bible Vogue put plus-size model Ashley Graham on their U.K cover in 2016 that cemented trend into more than just a fad.
Editor in Chief Alexandra Schulman confessed."I find there has to be a relationship with the person on the cover that goes beyond how they look. Our most successful cover was the millennium issue – which didn't have anyone on it, but acted like a mirror so you could see your own reflection!",
From that moment on, the industry knew it would only be a matter of time before fast-fashion brands would follow in the footsteps, and ASOS in the United Kingdom was first.
Inclusive Fashion Hits Fast Fashion
With a web-only video campaign, fast-fashion ASOS ("As Seen On Screen") included an Afro-American transgender model, a red hair gay model, and other ethnicities.
The spot, lasting more than one minute, was critically acclaimed by the British LGBTQA non-profits last year when the campaign first launched. As a result, profits went up 145% within only a year, strengthening the relationship between their main Gen Z customers, who care and desire inclusivity more than millennials.
Campaign: https://www.youtube.com/watch?v=KCi7y4U4eO8
Furthermore, Spanish high street Desigual has continued to pioneer inclusive fashion.
In 2014, the colorful ready-to-wear brand featured vitiligo Afro-Canadian model Chantelle Brown-Young and had smashing results. That year, Desigual surpassed its shareholder's expectations – reaching $1.4 billion, compared to the million forecast – and far more than 2013, $820 million in 2013.
Wrap up
Younger generations continuously show that they want to feel a special connection to the brands they follow. This consumer landscape demands to be represented in the mass media, and we predict this is a trend that will stay in the years to come.