Press
Passenger Changes Its Name To FUEL CYCLE To Reflect Mission To Incorporate The Voice Of The Customer Across The Enterprise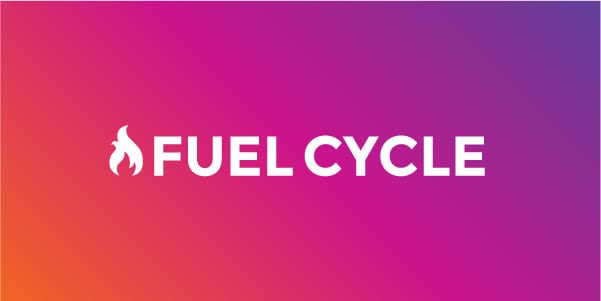 Customer intelligence driven by the FUEL CYCLE platform captures the customer experience, providing powerful insights that transform the customer journey
LOS ANGELES, CA – Passenger today announced that as of January 1, 2017, it had changed its company name to FUEL CYCLE. The change reflects the company's continuing mission to lead the industry in providing products and services that are at the forefront of how brands tap into the voice of their customers for insights and intelligence. Insights generated in communities create a virtuous cycle that feeds throughout the company and back to the customers, which in turn increase the company's success.
"The FUEL CYCLE name reflects our desire to capture customer intelligence and infuse it throughout your organization," said Bahram Nour-Omid, Chief Executive Officer, FUEL CYCLE. "No longer are customer insights only for the market research team. We find that our clients are seeking something beyond the usual online community experience—something that allows them to have an even closer relationship with their customers. FUEL CYCLE connects customers and brands so they can engage in conversations. That very engagement is what provides the fuel for growth, creating an impact that echoes throughout the company."
As markets evolve and brands become more customer-centric, insights gained from online communities are cycling throughout organizations, going beyond the marketing department to circulate to other departments such as operations, merchandising and more. Incorporating community members' feedback to improve customers' shopping experiences and stay ahead of market trends adds tremendous value for brands today. FUEL CYCLE gives companies the power to tap in to customer preferences, so the information can be leveraged to impact future offerings.
"The FUEL CYCLE name conveys our focus to build a brand that values movement, energy, and impact," Nour-Omid continued. "We're constantly challenging ourselves to find ways to help our clients get more from their online communities and help them find new ways to use what they learn."
The name change follows the recent redesign of the FUEL CYCLE platform, which was optimized for mobile use. Some online communities now see 60 to 70 percent of their traffic coming from mobile devices. The platform is also faster and simpler to use, with easier customization to allow for tailored themes, fonts and related content.
About FUEL CYCLE:
FUEL CYCLE, with its enterprise-grade SaaS-based online community platform, gives brands exactly what they need to know about their customers in real-time, with 360-degrees of knowledge – not as data points, but as people, buyers or prospects. With the voice of the customer at their fingertips, our customers are empowered to make decisions that increase both revenue and long-term customer loyalty. To learn more or to sign up for a demo of FUEL CYCLE, visit https://fuelcycle.com/.
Press Contacts:
marketing@fuelcycle.com