Press
A Deep Dive into FCX's Newest Partner: Pilotly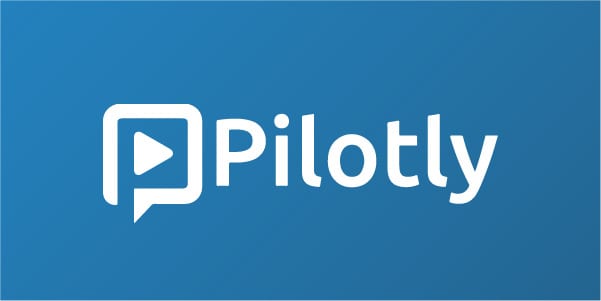 According to a recent report, nearly half an adults' day is dedicated to consuming content—and today there's an ever-growing amount of content to consume. In TV alone, nearly 500 scripted shows aired in 2017, with industry professionals calling this era in television as "peak TV." As creators continue to scale their output, the need for more relevant, cost-effective tools to better understand the viewing audience has become hard to ignore.
This market need drove the team at Pilotly to rethink online research and develop a platform that could rapidly deliver detailed viewer feedback at the lowest cost available.
Pilotly enables creators to screen and test their videos with any target audience to capture feedback on TV shows, trailers, films, ads and more. Their research solution is composed of a multi-platform video portal, interactive viewer engagement tools, and automated client reporting. The data collected during each study is processed by Pilotly's proprietary A.I. to surface and display insights in real-time.
Companies like NBCUniversal, Snapchat, Ovation TV, and All Def Digital already have found a trusted partner in Pilotly, as they have delivered insights on program concepts, TV episodes, films, promos and more.
This year, Fuel Cycle and Pilotly have decided to partner in the effort to bring more affordable and accurate methodologies to video research, delivering a custom solution specifically for FCX users.
Pilotly Express for FCX Users
With Pilotly Express, you can set up and launch your study in a few simple steps. You begin by choosing the type of video you'd like to test, then upload your video to the dashboard, where Pilotly automatically parses it into scenes and identifies the main characters.
Based on the type of video you're testing and your goals for the study, Pilotly intelligently determines and inserts questions into a survey that gets coupled with your video.
Once you finish building the survey, you're able to leverage your own online community or tap into Pilotly's panel partners to recruit an audience for your study. After these steps are complete, you can quickly customize an email invite for your panelists and publish your study.
As your study fields, and respondent data is gathered, Pilotly's A.I. and natural language processes go to work to analyze viewer feedback to surface visually compelling insights that appear in your Insights Dashboard in real time.
Pilotly's integration with Fuel Cycle provides a custom report 24 hours after study fielding is complete. To go beyond the reporting, flat data excel exports, as well as outputs with custom columns, are also available through the Insights Dashboard.
Why we Partnered with Fuel Cycle
Research solutions are rapidly changing, growing and evolving to accommodate to the swift changes in consumer tastes that technology creates. In the midst of all this, the cost to conduct effective research for video only seemed to be increasing, resulting in many research departments forgoing the most effective methodologies.
When the Pilotly team heard about Fuel Cycle Exchange, they were excited to see a forward-thinking market research firm attempting to address the problem of aggregating research tools into a single location.
Pilotly's integration with the FCX marketplace offers a seamless experience for researchers, making it easy to build and launch your studies on Pilotly's platform – right from the FCX dashboard.
In Conclusion…
The Pilotly team envisions a future in which content creators are empowered with the tools they need to conduct effective, fast and meaningful research – all without breaking the bank.
Pilotly's integration into the Fuel Cycle marketplace is a uniquely smooth experience built on top of their Express services, ensuring that FCX users can easily launch video studies at the click of a button. Learn more about what Pilotly can offer your company.