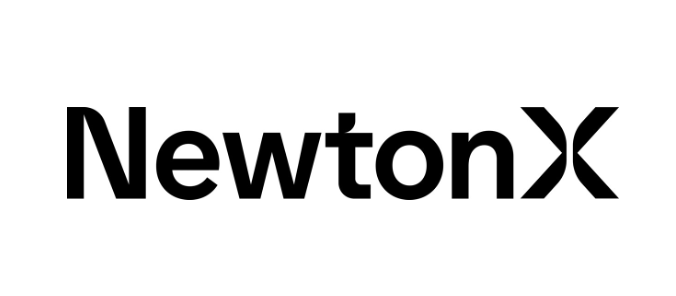 On-Demand B2B Insights from Verified Experts
Our Partnership, Your Advantage
B2B market research is a balancing act between speed, cost, and quality. Companies need quick insights to make confident and timely decisions. But, conducting B2B research with verified respondents can be time-consuming and expensive. Shortcuts result in poor data, which leads to flawed insights and bad business outcomes. NewtonX and Fuel Cycle now give you access to a verified community of experts and professionals who can provide fast, informed answers to pressing questions and help solve any complex business problem.
Fuel Cycle and NewtonX share a common mission: to provide you with quick, high-quality market research. By combining our strengths, we empower brands to make confident decisions that result in superior business outcomes.
Verified B2B Market Research at Your Fingertips
Fuel Cycle empowers decision intelligence for legendary brands. We achieve this by enabling brands to rapidly capture and act on the mission-critical insights required to launch new products, acquire customers, and gain market share. By leveraging the Research Engine, brands forge connections with their key audiences and harness actionable insights that drive confident business decisions.
NewtonX solves the challenges of today's insights leaders by connecting them with verified business expertise. Its AI-driven algorithm — the NewtonX Graph — custom recruits the perfect audience for your business question from an open network of 1.1 billion professionals across 140 industries. Every professional is 100% verified, so you can make your next bold move with confidence.
Together, Fuel Cycle and NewtonX empower you to:
• Get fast, informed insights on demand: NewtonX verifies every expert and professional in the community — including executives, decision-makers, thought leaders, and technical experts — ensuring you get on-demand access to quality B2B insights whenever you need them.
• Sustain engagement: Fuel Cycle's online community platform makes it easy to keep professionals engaged, so you can continuously get ongoing feedback and insights from your target audience.
• Accelerate and maximize the value of B2B research: With the synergy of NewtonX and Fuel Cycle's platform, you reduce the costs and inefficiencies of ad hoc research and get actionable insights within days, not weeks.
Learn More
Contact your Fuel Cycle representative to learn more.
Accelerate decision intelligence.
By leveraging the Research Engine, which powers leading market research communities, brands forge connections with their key audiences and harness actionable insights that drive confident business decisions.