FC | Market Research Online Communities
Continuously Engage Key Audiences via Market Research Communities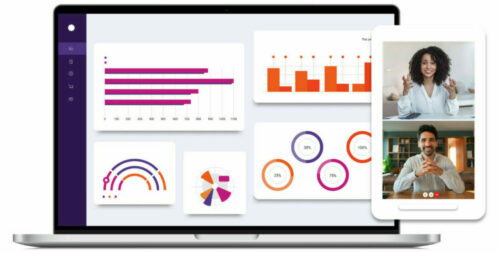 Fuel Cycle enables you and your brand to continuously connect with your most devoted audiences, providing fast and flexible insights to support customer acquisition, retention, and expansion efforts.
Empowering Customer Acquisition, Retention, and Expansion with Fuel Cycle Research Communities
Market research has always been crucial for businesses seeking to gain a competitive edge in the marketplace. Today, online market research communities have emerged as a powerful tool for gathering insights and understanding customers' needs and preferences. Fuel Cycle's market research online communities provide businesses with a platform to engage with their target audience, gather real-time feedback, and drive innovation.

Enhanced Customer Engagement
Fuel Cycle market research communities offer opportunities for collaboration and deeper understanding of customer needs, leading to more effective strategies.

Real-time Feedback & Insights
Fuel Cycle market research communities enable real-time feedback, driving data-driven decisions that enhance growth and continued long-term success.

Fuel Cycle market research communities help businesses identify unmet needs and improve offerings, building strong relationships and achieving long-term success.
Actionable Intelligence and Insights at Your Fingertips
Enhance your market research community engagement capabilities with Fuel Cycle's advanced suite of tools, designed to drive your business forward.
Create customizable surveys with advanced logic and quota capabilities. Get real-time insights with dynamic dashboards.
Gather quick feedback on targeted topics with simple poll questions. Easily segment participants and share responses.
Facilitate threaded discussions for rich feedback and insights. Export transcripts for sentiment analysis and attach surveys for deeper engagement.
Interact with curated customers in real-time with text-based chat. Launch surveys and display collateral for feedback. Like, tag, and reply to individual comments.
Create longitudinal and ethnographic research with surveys, discussions, and albums. Maintain participant privacy or incentivize by milestones.
Share wireframes and concepts for commenting and voting for persona-relevant design. Integrate with existing systems via API.
Conduct research in over 100 languages all in one community. Test in international markets and track brand performance with ease.
Validate research instantly with exclusive activities at designated locations. Get in-the-moment feedback with desired location confirmation.
Video Focus Groups & Interviews
Schedule and join online IDIs and focus groups for rapid insights. Record and transcribe sessions for automated sentiment analysis.
Discover current trends and interests with discussions created by members. Elevate exploration research with open forums.