Journey to Constant Customer Connection
Trusted Media Brands partnered with Fuel Cycle Community to create a unified insights platform called The Inner Circle, enabling frequent connections with consumers and leveraging insights for decision-making, while expanding their reach through FC's Brand Health tracking app to understand customers beyond their community.
Talk about aging gracefully! Reader's Digest turned 100 this year, and its parent company Trusted Media Brands is celebrating the combination of traditional media and new media. Trusted Media Brands, Inc. is the company behind Reader's Digest, Taste of Home, Birds and Blooms, and other familiar publications. Their mission is to be authentic, empowering, and uplifting by fostering human connections across all brands.
First-party data has limitations, while syndicated data and direct customer access struggle to address research questions and suffer from declining response rates.
First party data is ideal, but it is limited, can be hard to get access to, and doesn't necessarily directly answer the business question at hand. Paying for syndicated data can be helpful, but it has limited reach and doesn't directly answer the research question. Access to your own customers is ideal, but tapping into a list, but that has its downfalls too. Even with direct access to your consumers, running frequent subscriber surveys yields a declining response rate.
While facing challenges due to declining response rates, as well as inability to access consumers as frequently or quickly as needed, TMB was looking for a tool that would provide a more consistent, easy to access connection.
That was Fuel Cycle's Community. FC recruited a bespoke audience across all of TMB's brands to be able to give them constant consumer connection of a really engaged audience on demand as they needed it. TMB also wanted a place where they could grow so the FC suite of tools allowed for the expansion of insights once the base was built.
The goals of this collaboration were to become a more valuable asset to:
Insights—Easy and frequent connection to consumers
Internal Stakeholders—uniting teams & democratizing access to proper research tools
Consumers—infusing the voice of the reader into editorial content in print and online
Advertisers—Creating differentiation and engagement through insights and demonstrates value of TMB audience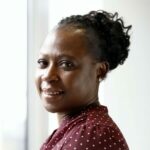 Associate Director,
Consumer Insights
"What makes TMB special is "content that brings family and friends together and to build communities inspired by sharing their heartwarming stories."
Fuel Cycle Community helped TMB create an engaged audience called The Inner Circle, using various tools to foster interaction and gather insights for their brands. TMB also leveraged FC's Brand Health tracking app to gain additional insights from outside the community, enhancing their consumer research capabilities.
Step 1: Build a Unified Insights Platform
Fuel Cycle Community's first task was creating an engaged, aware, and well groomed audience to get insights from to drive action and create impact across numerous brands at TMB,
The inner Circle is a private, online community comprised of consumers of Reader's Digest, Taste of Home, Family Handyman, Birds and Blooms, and more. Their feedback helps share future initiatives for each of our brands and provide unique insights across the company.
TMB's community is called The Inner Circle and it has over 1,000 members who achieve an impressive 90% participate rate. The community kicked off in 2016 and now has 150+ annual activities. And it gets better, with the ability to grow through community tools, a fresh panel, advanced analytical methods, and partner integrations.
Step 2: Engage with the Community
TMB manages their community through a myriad of tools. Discussion boards, quick polls for one-off questions to gather data in a short amount of time, survey tools based around vigorous market research methodologies, live chats, video. Some of these discussions are for fun, quick reads on how customers are feeling, like "if you had to listen to one album only for the rest of your life, what would it be?"
Step 3: Going Beyond Community
Talking to customers alone will not get you all the way to understanding insights. TMB leveraged FC's Brand Health tracking app to break through the echo chamber and find similar customers outside of the community. To begin, they got a sample category study on book reading. With Brand Health Tracking, TMB received insights that will help them make smart business decisions and inform internally on the importance of research on first-party and outside customers. It is a way to level up consumer research.
The Fuel Cycle Difference
Fuel Cycle's award-winning Research Engine is the most comprehensive intelligence-gathering ecosystem that exists today. Our platform enables decision-makers to maintain constant connections with their customers, prospects, and users to uncover real-world actionable intelligence. By integrating human insight with critical business data, and through automated quantitative and qualitative research solutions, Fuel Cycle's Research Engine powers product innovation, brand intelligence, and enhanced user experience.
Breakthroughs require action. We built Fuel Cycle to ignite it.