Blog
Travel and Tourism: How to Enhance the Guest Experience through Market Research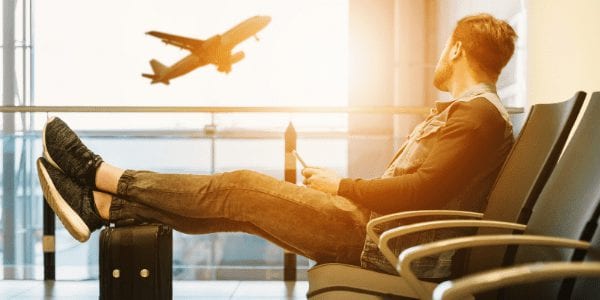 Winning the travel, tourism, and hospitality games is nearly all about customer experience these days. If your brand provides a great guest journey, you've either gained a loyal customer, received a positive review, and maybe even a brand advocate for life.
Not to mention, better customer experience increases the chances of repeat buyers by 7 times, with the likelihood of customers trying out the other items or services from the same company increasing by 8 times.
The way to provide these top-notch customer experiences is to get to know your customers and tailor experiences based on preferences and behaviors. In fact:
57% of travelers think brands should tailor their information based on personal preferences or past behaviors, according to Google/Phocuswright.
If a travel brand tailored its information and overall trip experience based on personal preferences or past behavior, 36% would be likely to pay more for their services, according to Google/Phocuswright.
Personalization is the name of the game in 2018 when it comes to the travel customer experience, according to Skift.
The New Age of Travel & Tourism
Millennials have been touted as the generation who prioritize experiences over material possessions with a report published by the Harris Group indicating that 72% of millennials prefer to spend money on experiences over material things. Due to this cultural shift, the travel industry and subsequently hospitality industry have seen significant growth over the past decade. The World Travel and Tourism Council found that tourism grow 3.9% and contributed a record 8.8 trillion and 319 million jobs to the world economy.
With this growth, comes high demand from consumers who expect the most seamless customer experience. This is reflected in the spike in app downloads for brands that cater to booking hotels, flights, and car rentals. A recent study found that 80% of last-minute bookings are made on mobile devices and apps in general see slightly more booking dollars per transaction than mobile web. There is huge market potential for businesses in the travel and tourism industry who capitalize on these mobile trends.
And what does a good digital experience provide for a customer? Aside from the immediacy of being able to book and connect to a brand whenever and wherever they are, consumers also want the most personalized experience. Nearly 90% of travelers worldwide admit that standard traveling process is not enough and expect to see personalized message and content based on their needs.
So, what's the secret to providing personalization and experiences based on preferences and past behavior? That's right! Capturing data on customer preferences and behaviors through solid market research.
Here are some ways to make market research work for your travel, tourism and/or hospitality brand.
1. Capture data along each customer touchpoint
The travel and tourism market is particularly unique in that you engage with the customer several times throughout the journey. You engage with them when you market, via email, through your loyalty program, several times during the actual stay, flight or visit, after the customer engagement via customer satisfaction survey, and so many more instances.
To gain a successful and 360-degree view of your customer, you should be capturing data during each of these interactions. This can include anything from using technology to monitor purchasing behaviors and patterns, using a CRM to collect and create customer profiles, and collecting CSAT and NPS data after specific interactions.
Each of these data collection methods will help you get a better view of your customers and give you insight into how you can further personalize their experiences.
Successful hospitality and travel brands currently use data to create customer profiles, manage loyalty programs, drive service innovations, and more.
2. Conduct your own research
Big data goes a long way in helping you understand your customers and being able to offer the service your customers want. However, what if you have a pressing research question that you just can't seem to find the answer to, no matter how many times you comb through your analytics?

In this case, the answer can always lie in conducting your own research. Once you have fine-tuned your research question, you can decide what the best research approach is. Whether it's sending out a survey, asking for direct feedback, conducting a focus group, setting up interviews, or engaging in an online community, sometimes the best way to get answers in the travel and tourism industry research is to be direct and conduct your own study.
3. Pay attention to feedback
Travel and tourism is also unique in that people are often willing to give feedback without you even asking for it. Don't believe it? Check out your comment cards, talk to your employees, interview your reputation manager, look on social media, or hop on your online community.
When you're in the travel and tourism industry, much of the qualitative data is already there, and sometimes you didn't even have to ask for it. All that's left to do is develop a system to collect, code, and provide a full analysis of the data and then implement it into your business strategy.
If this sounds like a task that's too hard to bite off and chew, remember you don't have to go it alone. There are plenty of tools like Fuel Cycle that make qualitative reporting easy.
Wrap Up
It's true the key to providing the best guest experience lies in understanding the voice of the customer. You can do this with the help of big data, conducting your own research, and combing through data that's already there with a solid qualitative data coding strategy.

For more information, check out Fuel Cycle today.