Blog
The Value of Customer Insights in 2019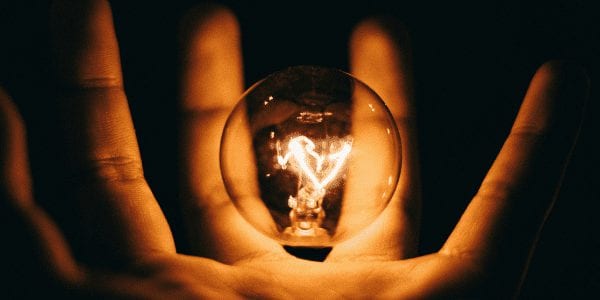 Understanding the intentions, behaviors, and preferences of your customers is the way to make your business successful. Why? Because when customers are satisfied and engaged, they remain loyal to your brand, and often even act as a brand advocate.
It's no secret that customer insights are the gateway into understanding how to please your customers. That's ultimately the reason why we collect data on consumers. Shockingly enough, however, even though we collect client data, we rarely use it. In fact, only 0.5% of available data is ever used or analyzed.
If you're looking to make better data-driven business and marketing decision for the rest of 2018 and as you usher in 2019, it's time to get your data analytics ducks in a row.
This post will cover the value of customer data as well as how market researchers and marketers can collect insights in a way that yields results.
What is the value of customer data
The first question to answer is: why care? What is the real value of customer data, anyway?
There are several reasons why by 2020, approximately 1.7 megabytes of new information will be created every second for everyone on the planet, according to the annual IDC Digital Universe study. Let's cover them.
1. Data provides insights into opportunities and risks
With the help of accurate consumer data, it's possible for market researchers to pinpoint better business opportunities as well as risks. When data is captured, used, and analyzed correctly, it takes the guesswork out of making the right business decisions.
2. Data helps you reach your target market
Marketing and advertising are expensive. Global spending on digital ads alone was projected to reach over $628 billion. That's not a small chunk of change, and if you want to get the most value out of your money, smart data-driven decisions is your best bet. Collecting consumer data will help you get a better idea of who your customers are, what they want, and help you reach out to customers that are interested in your brand, instead of shooting in the dark.
3. Data allows you to personalize experiences
Did you know consumers are actually willing to yield personal data in exchange for more personalized experiences? Not only do customers want more personalized experiences, but data helps you provide them.
These are just a few of the benefits of capturing customer insights, but you get the point. Customer insights are vital to the experience you provide customers, and the success of your business.
How to collect customer insights
There are literally hundreds of market research, machine learning, AI, and automation tools at your disposal to help you capture customer insights. What you use will depend on your industry, your goals, and your budget.

The purpose of this post isn't to steer you towards one specific market research or data collection tool (ahem…Fuel Cycle), but to provide you with the strategies you need to employ once you have the data.
1. Use automation to monitor customer activity
Data don't lie. If you're looking for insights about customer preferences, consumer behaviors, website activity, purchasing patterns, demographic information, and more, the best place to start is with an automated data collection tool. When insights are delivered to you automatically, it's difficult to miss the big picture.
2. Collect feedback via surveys
Surveys may be an age old data collection method, and it's with good reason. They work. With the help of a smart survey tool, you can capture CSAT (customer satisfaction), NPS (net promoter score), and any other type of customer insights. Surveys are valuable in that they provide you direct feedback from your target audience.
3. Foster ongoing relationships
Surveys are a great way to collect one-time bits of information. However, what if you want to monitor customer feedback over time? For this, you'll need a way to foster ongoing relationships and monitor ongoing feedback. Incorporating online communities, panels, social listening, and predictive analytics into your data strategy will help give you long-term feedback.
4. Educate yourself on recent data trends
The most recent Future of Market Research Report from Fuel Cycle reports that over 70% of MRs believe that automation, artificial intelligence, and video analysis technology will be very important over the next five years. However, only 11% of respondents report using AI for their current research objectives. The reason? Lack of education. Market researchers know how important automation and AI tools are to improve research, but they don't all know how to use them.
5. Hire a data scientists
If you don't already have a team with a good grasp on how to conduct market research and how to analyze data using the latest and greatest tools, the time is now to look into hiring additional staff members. The more you can do to properly collect, analyze, and incorporate data into your strategy, the better you'll be able to connect with your customers.
6. Diversify your research
Gleaning customer insights effectively is an ongoing process. No one study will give you all the answers. As such, it's important to continue to stay in contact with customers, keep monitoring data, and making changes to business strategy based on several studies, not just one. Diversifying your research will give you a more comprehensive take on how your customers are feeling now and over time.
Wrap Up
It's hard to place a concrete value on customer insights, but one thing is for certain: your customer insight strategy will either make or break your business. To make sure you stay ahead of the market research game, follow the steps listed above and invest in market research tools that will help you automate the process.