Blog
The Power of Market Research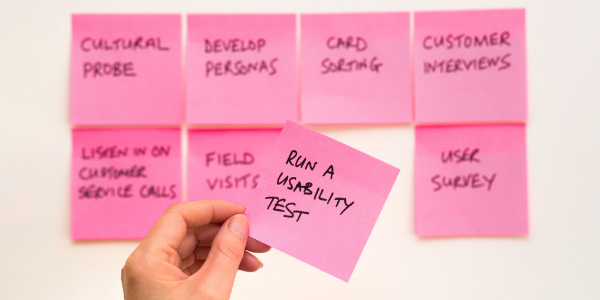 Have you been trying to find the answers to the following questions:
Who is the target audience of my brand?
What is the demographic information of my target audience?
What are the preferences and purchasing behaviors of my audience?
What are their needs and wants?
What do they like and do they not like about the way my brand is currently doing business?
Which geographies have the best sales potential?
Who are my competitors and what is and is not working for them?
What are the best channels for sales and marketing?
How is the market currently performing?
What is the best way to introduce my product or service to the market?
And more?
If you've been looking for answers to these questions, you're in the right place. Through a detailed market research process and by gathering qualitative and quantitative data, you can find answers to all these questions and more.
In this post, we'll explain the details of the research process so you can conduct your own studies, use analytics to review your findings, and lead a more successful business through the rest of 2018 and into the new year.
Why conduct market research?

Before getting into the steps of how to conduct market research, let's quickly address why conduct market research.
As mentioned in the introduction, market research is the key to finding answers to all your greatest business questions.
With market research, you can understand exactly what your customers want, need, prefer, and whether or not those self-reported preferences line up with their actual purchasing behaviors. With this data, it's easier to tailor your products, services, and experiences in a way that will resonate well with customers.
Additionally, market research can give you insight into competitor performance. By analyzing your competitors, you can see what is and what isn't working before going down a rabbit hole yourself. You can also identify where the market is saturated and where there are gaps your organization can fill.
Market research, essentially, is accurate insight into how you should conduct your business, what business decisions you should make, and a way to save money by investing in what will work and avoiding what the data are telling you won't work.
This is the power of market research and analysis. Now, let's get into how to conduct a study.
1. Start with your idea and question
All market research starts with and idea. In other words, what is the idea you have that will disrupt the industry, fill a gap in the market, and solve a problem that currently isn't being solved.
Once you have that idea, you need to formulate it into a question. Your question will guide you through the market research process like a polestar.
Ideas are what drive market research. But, remember, no matter how good your idea is (or how good you think your idea is), it's vital to conduct thorough market research before executing your idea. Without the next steps of market research, you could end up wasting a lot of money.
2. Define the problem and set an objective
Sometimes organizations fall victim to researching topics they think will best fit their needs, rather than clearly focusing on gaps in the industry. This can lead companies down a path with too many answers, inaccurate answers, or no answers at all.
Instead, it's important to define the problem. This means looking at real data to determine where the gaps in the industry are. When you identify the problem accurately, it will be much easier to set clear objectives and conduct a research study that will yield helpful insights.
Once you have clearly identified the problem, you can set clear objectives of your study. What do you want to find out? What exactly are your questions? How will the data you gather answer your primary questions?
3. Determine the research design
Once you know your question, it's time to ask yourself what the best process is to capture data. Whether you conduct the research yourself, hire a company to do the research for you, or use a research software to collect data, it's best to keep in mind the Voice of the Customer.
In other words, you've already interacted with your customers several times before. How do they typically best respond to your requests? Do they enjoy engaging with you via surveys? Interviews? Focus groups? Online communities? A mix?
Leaning on how your customers typically best respond to feedback will be one of your best bets in helping you determine the best method for choosing a sample and collecting data.
4. Design and prepare research instrument
To get this step right, you'll need a little help. There are a lot of different nuances to creating an effective survey, conducting a focus group, and gathering research no matter what method you choose.
Your best bet is to conduct a little research of your own to see how to set up a study and to use a software that does the hard work for you. There are several tools on the market that will walk you through creating the perfect survey, setting up an online community, sampling your customers and a larger online panel, setting up an online interview, and more.
Don't go it alone when preparing a research instrument. Rely on one of the many tools on the market to help you get it right the first time.
5. Data collection and analysis
Technically data collection and analysis are considered two separate steps. However, if you use a smart, automated market research collection tool, it's easy to combine these two steps.
Why?
Because the tool will do the collection and number crunching for you. As soon as you design your study and launch it, most market research software will use algorithms and AI to collect the data and turn the numbers into analytics that you can easily read.
Once the study is complete, all that is left to do is read the results.
6. Visualize and communicate the results
The last step in the research process is to gather your results and visualize them in a way that makes sense to your marketing teams, executive board, and any other stakeholder. Again, most market research software will allow you to visualize the most important metrics with a click of a button.
Then, it's up to you to communicate the results and determine how to best move forward with your product launch, customer service reorganization, or whatever insight you gleaned from your study.
Wrap Up
With an abundance of affordable market research tools at your fingertips, and with how powerful one simple study can be, there's no excuse not to conduct market research every time you have a question.
If you follow the steps outlined above, you'll experience first hand the power market research will have at your organization.