Blog
% Stakeholder Engagement Strategy: How To Keep Them Interested In Research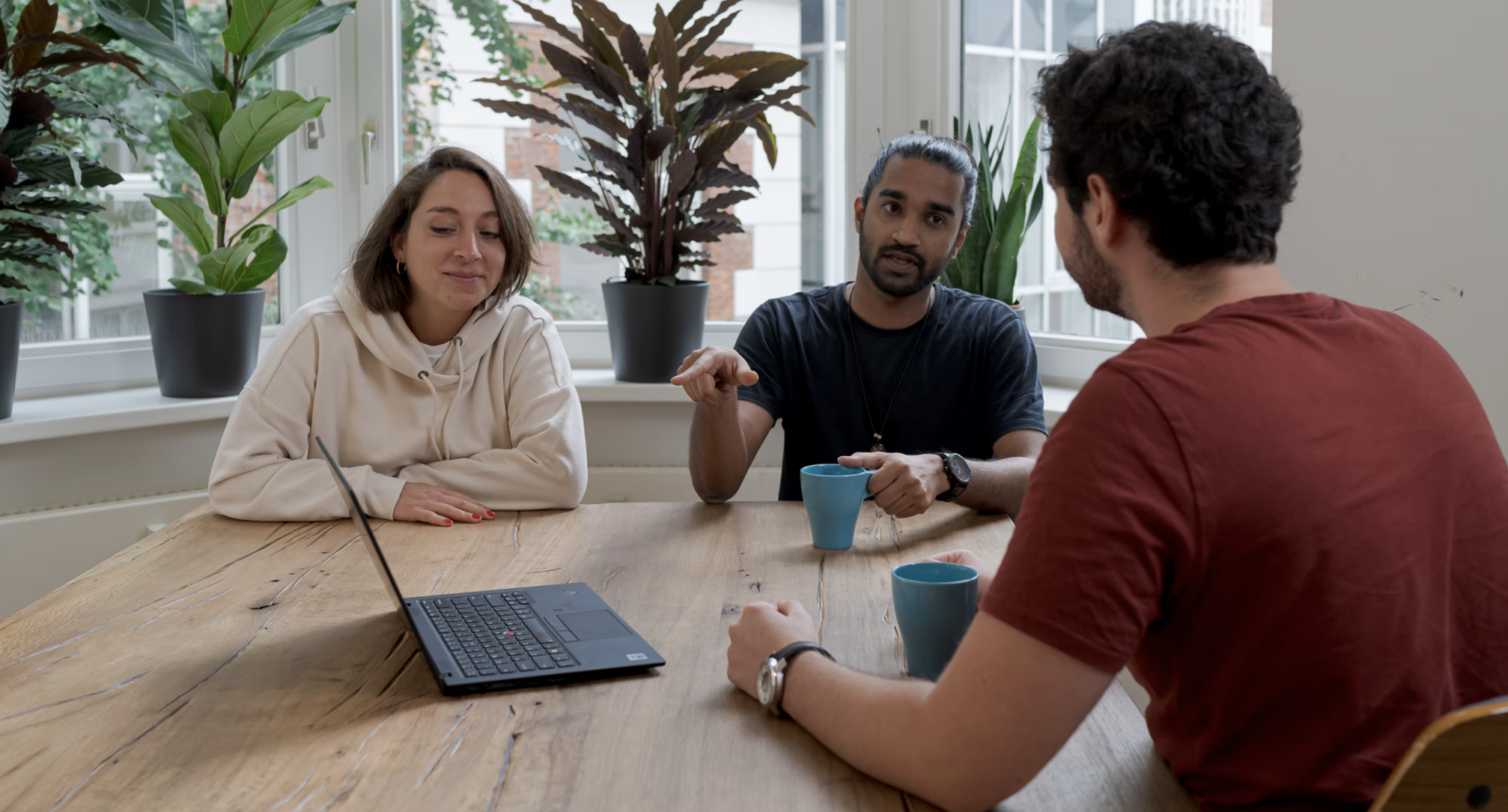 In today's ever-changing business landscape, brands struggle to keep up with the latest consumer trends. Continuous research communities offer a solution, allowing companies to harness the power of customer insights in real-time. Researchers have an audience they can tap into on-demand by using one centralized platform for discussion boards, diary studies, live chats, focus groups, and observer views. Consumer data isn't just a delight for the marketing department; it also makes for a healthy bottom line.
A report by Forrester shows that insights-driven firms are 39% more likely to report year-over-year revenue growth of 15% or more. Even with a steady data supply, many organizations fail to make meaningful changes. Why? Lack of shareholder engagement. This article will discuss why shareholder disengagement occurs and how researchers can craft the perfect shareholder engagement strategy.
How Researchers Can Craft A Stakeholder Engagement Strategy
In many cases, online research communities work well in the early phases. There is excitement throughout the organization when it's a new concept, and everyone is on board. After all, it's common knowledge that customer data is essential. Moreover, the idea of real-time results is intriguing.
However, even the most engaged stakeholders can slowly lose their enthusiasm, getting distracted by the daily hustle. Before long, what was once a top priority is now as forgotten as page 2 of Google. Keeping the momentum and interest of internal stakeholders is fundamental to getting the most out of your online community. But it's easier said than done. Here are four tips to help researchers maintain a thriving online community that drives positive business action with ultimate stakeholder engagement.
Allow Stakeholders To Put Their Hats In The Ring
Market researchers have a hard time relinquishing control over their online customer communities. And it makes sense why. Building a high-quality research community takes a lot of time, energy, and resources. Too many cooks in the kitchen can lead to chaos. However, while it's tempting to put blinders on and avoid rocking the boat, market researchers need to invite stakeholders into their world. The farther apart stakeholders and researchers are, the less valuable the data becomes.
The best way to ensure that an online community is valuable to stakeholders is by scheduling regular meetings to discuss business priorities, needs, wants, and the big picture. Researchers should connect research activities to company priorities and deepen engagement by finding opportunities to give stakeholders safe access to members. For example, Laura from Gongos explains that their team hosts "activation" sessions with stakeholders to summarize the insights garnered from their online communities and discuss how they can use the insights to move forward.
The more you can illustrate how the community can support stakeholder objectives, the more engaged they will be.
Showcase Real-Time Results For Ultimate Engagement
Discussing a grandiose vision for the future isn't effective with everyone. Sometimes the best way to keep stakeholders engaged is by showing them real-time results. Researchers can close the gap between customer data, business decision-making, and return on investment (ROI) by actively sharing work. For example, showcase how customer feedback on a new product led to feature improvements, leading to a smoother launch, increased sales, better reviews, etc.
Beyond sales data, researchers can show off non-monetary results like entering new markets, improving internal functions across departments, boosting employee engagement, and more.
Put Them In The Hot Seat
Another way to support your stakeholder engagement strategy is with stakeholder interviews. Communicating one on one with stakeholders and recommending market research solutions that directly tackle their pain points goes a long way in terms of stakeholder engagement (and re-engagement). Try to keep the lines of communication open with all internal departments to ensure that the market research online community (MROC) is positive for all involved.
Educate internal stakeholders with roadshows, success stories, and training on using the community. Ultimately, understand the people who will utilize the insights you capture.
Mark Your Calendars
In large companies with many departments, there can be a disconnect between employees and business activities. The human resources department may not know what the market research department is doing. They may be unaware that a market research department even exists.
Online communities can quickly fall by the wayside because internal teams are unaware of the existence of a community, are unsure of how to use it, or don't know what customer data can do for them. To combat this, try hosting annual company-wide meetings to show off the community, discuss new tools and methodologies, and explore their impact on every facet of this business.
Show examples of qualitative market research approaches that are relevant to each business unit and can tackle their unique needs.
Bottom Line
Launching a market research community is not for the faint of heart. From selecting a platform, identifying research goals, recruiting members, conducting research activities, and compiling data, MROCs are labors of love for market researchers. Unfortunately, customer communities are often underutilized simply because stakeholders aren't engaged. Even the most enthusiastic gung-ho executives can get distracted and put research on the back burner. However, it's critical to keep internal stakeholders engaged so that brands can get the most out of their online community.
The best way to keep your MROC top of mind with stakeholders is by allowing them to feel invested in the process. Give them safe access to members so they can see the inner workings of the community. Encourage them to share their business needs so you can provide data that's relevant and actionable. Brag about successes and illustrate how data was the catalyst. Keep communication flowing with all internal departments. Educate leaders about the existence and benefits of MROCs for their department and the company at large. Host company-wide events to advertise the community and its possibilities.

If you ever feel like your market research community has lost its luster, check out our latest webinar, "Reinvigorating Your Research Community (psst: It's as important as launching one)." Gongos and Fuel Cycle experts have seen it all and have helped dozens of brands launch and reinvigorate their research communities for optimal performance and value. Ensure your community is alive and indispensable to key stakeholders today.