Blog
Recruiting and Engaging Unique Audiences for Online Communities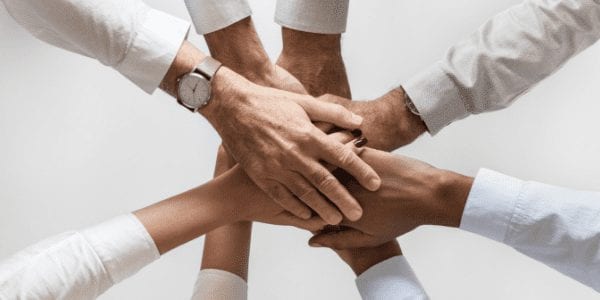 Online communities are one of the best ways to engage customers, gather feedback, and collect important insights. In fact, 77 percent of companies believe that an online community significantly improves brand exposure, awareness, credibility. And, 23 percent of marketers who have online communities indicate that the size of their communities has at least doubled in the past year.
If you're still not convinced about the power of online communities, consider results from some of the top brands that now use online communities:
ESPN. After establishing its FANography insight community, sports broadcasting leader ESPN brought market research in-house, saving approximately $650,000 in one year.
It's no secret that online communities work, but that doesn't mean it's easy to establish an online community that includes everyone.This is especially true when it comes to recruiting and engaging minority or niche audiences, which may be a good portion of your primary, secondary, or tertiary audiences.

This post will cover some ideas on how you can reach and engage all audiences.
1. Don't give into the myth that minorities "aren't online"
According to Dr. Marie-Claude Gervais, countless people omit online research from their strategy because they think minority groups simply don't exist online. SInce face-to-face research is expensive, minority groups are often excluded from research entirely.
Interestingly enough, evidence suggests that people from minority backgrounds are more likely to own a smartphone, havebroadband, and hold positive attitudes toward new technologies. In fact, notonly do minorities have broadband, smartphones, and connect to wifi, butmany groups are even influenced by comments, and even post reviews onlinethemselves.
The idea that minorities don't live online is false. This means you should only be worried about accessing minority data if you, yourself, are excluding them from your research methods.
2. Provide online community resources geared toward minorities
Again, online communities are often what you make of them. You have the ability to include and or elicit information from specific groups. This means if you want information from immigrants, Latino, Asians, African American, LGBT organizations, or niche groups, then it's up to you to provide them with tools and a forum for feedback.

When you design your online community, take time to gear some of your content, questions, and shareable information around the groups you are hoping to hear from. Remain consistent in your approach, continue to engage, and even ask for interviews when appropriate. The more you do to reach out to these groups via your online community, the more positive your responses will be.
3. Consider connecting in real life
Looking for ways to bring people in a specific niche together? Consider using social media, live events, speaking engagements, etc. to connect with those niche groups. Once you're in those spaces, invite them to join your online community.

You'll be amazed at how far an invitation as well as becoming a trusted resource and community builder will do for your research purposes.
Wrap Up
It's true that engaging people via an online community can be difficult. You may even think that reaching a minority or niche group is impossible. But it's not. As you focus your efforts toward engaging your target population, you'll find you are getting the engagement you desire.
Fore more information about building a successful online community, check ou Fuel Cycle today.