Blog
How to Start Prototype Testing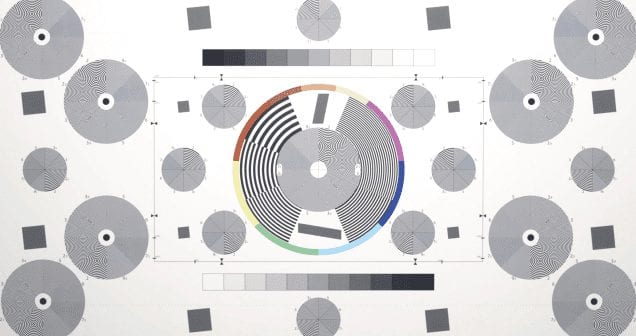 You're excited about your ideas and your eventual product launch. First, ask yourself this question: What stands between a successful product and customer satisfaction? If you answered prototype testing, then you're correct.
As you probably already know, it isn't enough to produce a product that you think is exceptional. That product has to endure the test of time and critique from real users.
While prototype testing certainly takes time and resources, any investment in introducing it to your process will produce a favorable ROI. It's one of the most beneficial things you can do for the success of your product for a myriad of reasons.
What is Prototype Testing?
Prototype testing involves executing a series of research methods ultimately to gather data regarding the usability and value of your product is to the end-user. You can gain inputs and insights about how real users would actually use the product and what you can improve to address their concerns, ultimately to maximize the user experience.
What are the Benefits of Prototype Testing?
The greatest benefit of prototype testing is being able to gain rich insight from real-world users about your product that you otherwise wouldn't receive by neglecting it. The objective input from users is invaluable to the success of your product.
Additionally, prototype testing allows you to make any critical adjustments prior to your product being released on the market –– saving you ample time and budget by avoiding making corrections further on in the product development process.
How to Prepare for Testing
Analyzing user experience through prototype testing helps to unveil real user needs and design the solution according to them. The greatest benefit of prototype testing is that it provides you with insights into any problems that you need to troubleshoot prior to your product launch. Here are the steps on how to get started with your prototype testing:
Set Specific Goals
What are you hoping to accomplish? Be specific and keep your goals in mind throughout your testing process. Record them clearly with specific objectives to use as a benchmark while performing different testing methods.
Choose The Right Type Of Prototype
Will you be using a paper, click dummy, mockup, high fidelity (hi-fi), or low fidelity (low-fi) prototype? Review the benefits and setbacks of each with your colleagues and choose the one most conducive to your testing –– the method with the highest potential to achieve your pre-set objectives.
Write Down Your Hypotheses
Tracking your hypotheses during testing is vital. It will allow you to track and troubleshoot according to the specific design and feedback of your product. Objectively analyze your hypotheses after. How close were you and your team to the assumptions you made prior to testing?
Find The Right People
The best insights for your product are going to be given by those that you anticipate will use your product the most. Ask yourself a few questions before making your list of participants. Does/will this participant use the product? Is this participant in any way affiliated with a company that will affect their ability to give honest feedback? Is my list of participants representative of diversity and inclusion? Your sample should be an accurate representation of your target market.
Launch Your Testing
Now that you've laid the groundwork for your testing, it's time to find your participant pool. This can be done by posting your need for participants on social media or reaching out to current users.
One ace-in-the-hole that you may want to consider is large pre-existing participant networks. Often, these market research platforms will have a large pool of your exact audience and effective tools to gather rich data for you.
Contacting Those Testing Your Prototypes
Finding your ideal testing demographic really depends on what you're testing for. You will want to use people that are "extreme users" or "regular users" of your product or at least familiar with your brand. Next, you will want to reach out to potential testers with a kind and welcoming message.
Contacting those that will participate in your prototype testing is as simple as using an email template. Include your availability by providing a direct link to your Calendly, Google Calendar, etc. Participants will then be able to schedule according to their availability. This flexibility will allow your participants to take part in your testing on their terms. Keep the initial invitation short and clear. The participant should know who you are, what you are testing, and how they can participate. All legalities and consents will occur during the first few minutes of your meeting.
There are a few important testing protocols to keep in mind when communicating with your participants. Keep these rules in mind so that you are able to get the most accurate product feedback and insight into the user experience.
Ask users for their consent to record their responses for internal use. My team may need to review your answer again. Your information will not be shared publicly.
Make it clear that you are testing a product and not the user.
Ask for specific feedback from the user, not just their thoughts. Would you mind showing me what you mean by that?
Analyzing the Results
As outlined above, all data should have been gathered by asking neutral open-ended questions. Asking leading or suggestive questions will not only affect your data but could also negatively affect the success of your product in the future.
Now that your prototype has been tested, it is time to analyze the results. Don't delay the process. Once the results are in, record them right away by compiling them in a spreadsheet for easy analysis. Of course, the resources you use are at the discretion of your team, but it's important that all data be compiled in one location.
Continual Iteration
Remember that this process is not perfect. Getting caught up on the fine details of the prototype testing process will only delay you perfecting the actual product. It's important to keep that goal from the beginning in mind and to concentrate the greatest deal of your energy on trying and trying again.
Additional Tips
The best way to solicit feedback is to remain neutral and ask open-ended questions.
Test your prototypes on the right people. You're not just looking for feedback. You're looking for feedback that will benefit the creation and feedback of your product.
Adapt while testing. Be flexible and improvise during the testing process.
Ask the right questions. Know exactly what you are testing for. A biased question will only lead to false results.
Be neutral when presenting your ideas. Try to be as objective as possible.
Allow the user to contribute ideas. Try not to defend the product.
Respect the participants' time by sticking to the time you outlined in your initial message.
Prototype Testing in Hindsight
Prototype Testing isn't an intimidating process. Remember, you're putting in the work that may save you time and money down the road. Testing should always be a clear and concise process for the user; it should also be a clear and concise process for you and your colleagues. Know what you're testing for, communicate clearly with those that are testing your product, and record the data immediately. Testing allows your team to be on the same page and to have a cohesive goal in moving forward. The result will only benefit you in the end.
If you're looking for the easiest and most effective way to execute your prototype testing, Fuel Cycle is your solution. Our market research data platform allows you to gather concrete, insightful data that can aid you in maximizing your products prior to launch. Contact us today and produce a user-centric product that positions you first among your audience.