Blog
Plant-Based Food Trends To Watch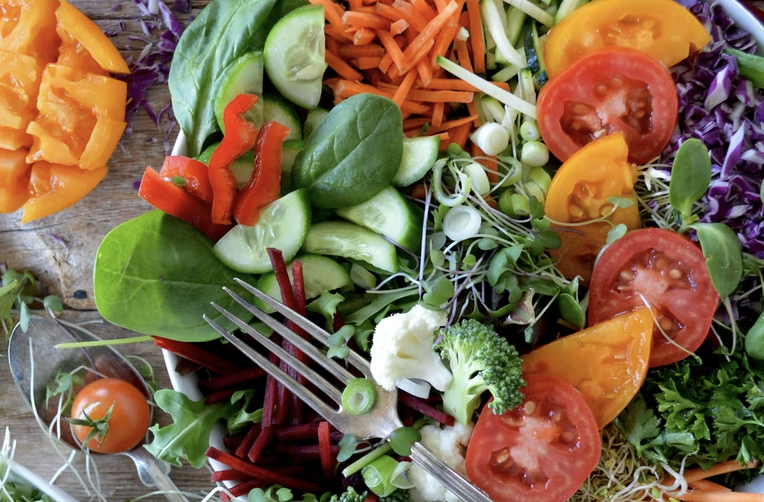 Have you ever seen a vegan with a bucket of Kentucky Fried Chicken? It may become a regular sighting, given the fast-food chain announced its new menu item, Beyond Chicken, in January. "The mission from day one was simple – make the world-famous Kentucky Fried Chicken from plants," said Kevin Hochman, president of KFC U.S., in a news release.
It's not surprising that brands are excited about plant-based foods, considering that the retail market for plant-based foods is worth $7 billion, up from $5.5 billion in 2019. With more consumers watching what they eat and research showing that plant-heavy diets are great for our health, the demand for healthy options has reached a fever pitch.
Cashing in on the plant-based food craze isn't so cut and dry, however, it requires consumer insights to get it right. With proper consumer and food & beverage (F&B) research data on hand, businesses can delight their fans with the right plant-based food trends.
Plant-Based Food Trends Based On Consumer Research
It's no secret that Millennials and Gen Zers are significant spenders. As these two groups continue to grow, their wants and needs are a top priority for CPG (consumer packaged goods) and restaurant brands worldwide. 52% of US consumers eat more plant-based foods as they believe it makes them healthier, per a Nielson study.
Younger generations are more worried about their health, social responsibility, and the environment than any other before them. Plant-based foods align with their motivations, especially the innovative products detailed below.
Plant-Based Red Meat, Poultry & Seafood
If you've been to a chain restaurant recently, you may have noticed the burger options have changed. Many eateries now offer plant-based patties that taste like beef or chicken, made primarily from soy or pea proteins. In 2021, plant-based meat dollar sales were $1.4 billion, an increase of 74% over the past three years, nearly tripling the growth of conventional meat. In a consumer study conducted for the Food Marketing Institute (FMI) by The Hartman Group, 29% of shoppers indicated they are moderating their meat intake.
A small subset of this trend is plant-based seafood, which shows signs of growth but accounts for a small percentage of the plant-based market. No matter what plant-based meats are emulating, it's clear that consumers want their vegetarian "meat" meatier. 73% of consumers agree that plant-based meat should mimic the taste of meat.
Plant-Based Milk
Cashew, almond, and oat milk, oh my! The flavors of plant-based milk are vast and growing at an impressive rate. A whopping 42% of households buy plant-based milk, and 76% of plant-based milk buyers bought it several times in 2021.
Oat milk seems to be the most popular plant-based milk based on food & beverage research stats. This past July searches for oat milk were up 15% (by over 50,000 monthly searches). The "top search terms include variations of "oatmilk" and "oat milk," including "unsweetened oat milk," "creamy oatmilk," and "vanilla oatmilk," per a Nielson report.
Younger Millennials and Gen Zers are leading this category, purchasing the majority of plant-based 'only' products, while older Millennials purchase both plant and dairy-based products. Baby boomers purchase dairy 'only' products more often than not. Health and wellness factors are the primary drivers of plant milk purchases, more so than allergens.
Plant-Based Eggs & Other Dairy Products
Plant-based dairy products, including plant-based eggs, ice cream and frozen novelty, creamer, yogurt, butter, cheese, spreads, dips, sour cream, and sauces, are worth $1.9 billion.
Plant-based eggs are especially interesting as recent survey data shows that 30% of global consumers are 'likely' to eat vegan eggs instead of conventional ones, and 74% of plant-based meat consumers say they would 'definitely' or 'probably' buy vegan eggs. As plant-based meat becomes familiar to consumers, it appears that plant-based eggs may be the next step towards completing the consumer health equation.
In addition to wellness factors, animal welfare is also driving consumers to vegan alternatives, according to consumer research. 55% of those surveyed in a UK study became vegetarian or vegan because of animal-welfare concerns.
Consumer Insights On Plant-Based Foods
Millennials and Gen Zers are major forces in the food market, pressing food makers for more natural, environmentally friendly, and sustainable products. For decades, the shift toward healthier alternatives has been building, catapulting the plant-based industry to $7 billion in value. Burger patties made from oats and lentils are no longer the sole option in the freezer section; consumers can purchase vegan hotdogs, hamburgers, cheese, milk, and eggs to go along with it.
Here are some key takeaways about the plant-based food industry from recent consumer data:
Plant-based food buyers are not spending more on specialty products due to allergies either; they believe these alternatives make them healthier
Many shoppers are living a "flexitarian" lifestyle, decreasing their meat intake a few days of the week
The alternative meat producers that focus on "meatier" vegetarian meat are garnering the most market share
The younger generations support the plant-based milk market by drinking it solely or alongside dairy milk
Oat milk is the lead flavor in alternative milk
Other types of dairy (eggs, ice cream, cream cheese, etc.) are also increasing in popularity
Plant-based eggs are a natural next step after plant-based meats
Animal welfare concerns are leading consumers to vegan alternatives
A final note for food manufacturers looking to capitalize on plant-based food trends: focus on convenience. Consumers value products made from plants, but they also love food items that are quick and easy to prepare. Sales of plant-based frozen breakfast entrées jumped 84% for the year ended April 18, 2021; sales of plant-based snacks/appetizers grew by 83%; and sales of plant-based breakfast patties were up 59%, per SPINS data. If customers can eat your food item right out of the package, pop it in the microwave, or heat it up on a griddle, you're doing something right.

Hungry for more? Check out our recent blog, Why Customer Insights Are the Ultimate Driver for Food & Beverage Business Success.
Author: Dan Marzullo