Blog
How to Build the Best Mobile User Experience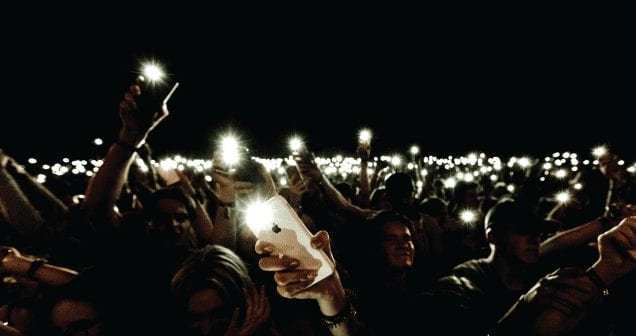 Did you know the average adult consumer spends close to four hours a day on their mobile devices? While it's true consumers use smartphones for news updates, digital media, and social connection, online shopping also plays a significant role in mobile device usage.
In fact, 79% of smartphone users have made a purchase via their mobile device in the last six months alone, and mobile devices are used for over 40% of online transactions. What's even more significant is consumers are more than 60% less likely to purchase from a brand after a negative mobile experience.
All this data leads to one critical conclusion: if you want your company to stand out in the crowd and capture the attention of the modern-day consumer, you have to provide a seamless mobile user experience.
This post will provide an overview of what a user mobile experience is, additional reasons why you should focus on mobile, and the ultimate secret sauce: what users look for in a mobile experience.
What is a mobile experience?
You know that customers get frustrated if they have a negative mobile user experience, but what does that mean?
Mobile user experience (UX) design includes positive user experiences when using mobile devices, or applications running on devices.
Creating a positive user experience includes:
Focusing strongly on efficiency of use.
Providing personalized and enjoyable user engagement that caters to short attention spans.
Fostering a desire for repeat use of the device or app.
Serving spontaneous and contextual user needs.
Making it easy for potential users to find the app.
Delivering web browser compatibility.
Ability to purchase/convert.
In short, mobile user experience includes making the process of using an app as easy and engaging as possible.

For example, let's look at an app most consumers probably already use: Starbucks.
Starbucks is the perfect example of a top-notch user experience. It's easy to use, contextual, and 100% personalized to each user. The result of providing such an excellent user experience? Starbucks reports that 27% of its sales come through mobile ordering.
How important is the mobile experience? Why focus on mobile?
Now that you know what mobile experience is, and have an example of a company that provides a killer mobile experience, let's talk about why you should focus on mobile.
The beginning of this article already talked about how many users demand a positive mobile experience. In fact, some users (Millennials and Gen Z, in particular) will only use mobile devices for purchases.
But, user demand isn't the only reason. The next reason is Google. Google also requires that websites are mobile-friendly. Websites that are not mobile-friendly are penalized in mobile search rankings. Websites that give customers what they want (an awesome mobile user experience) are rewarded with the top positions on mobile Google search.
As a quick reminder, the top 3 positions on the Google SERP captures over 75% of user traffic and moving up one position increases click-through rates by over 30%. If you want to reach your target audience, it's essential you provide a well-optimized mobile experience.
What do users look for in a mobile experience?
But what do mobile users look for in a mobile experience? First and foremost, it's vital to remember that every company is different and every customer profile is different. This means to find out what your target customer base wants in a mobile experience, you must conduct market research.
However, there are some basic qualities that nearly every mobile user hopes for in a mobile device. These qualities include:
Speed. The faster your mobile app loads, the better. Some research indicates that users will click out of sites that don't load in the blink of an eye.
Personalization. Users need to access their own data, credit card information, purchasing history, location, etc.
Ease of navigation. Mobile devices are small, meaning the UX should be easy to navigate. If it requires a tutorial, you're not doing your job.
Good graphics. Mobile devices and apps rely heavily on visuals. Hire an excellent designer that makes beautiful graphics that match your brand.
Converts easily. The purpose of a mobile device is to get consumers to convert. Make it easy for consumers to message you, enter information, and make purchases.
Up to date. The mobile game is changing at a rapid pace. To stay on top of the competition, you have to keep your mobile app or device updated daily.
Again, the intricacies of your mobile device or app should be developed based on user experience market research and proven testing methodologies. However, the six qualities listed above are essential to the design and development of every app.
Wrap Up
In today's fast-paced world of digital innovation, it's critical to keep up if you want to reach your customer base in meaningful ways. Part of the way you accomplish this is by providing an excellent mobile user experience.
For more information about how to conduct a Usability Test, get in touch with a UX consultant and contact Fuel Cycle today.