Blog
Leading an Online Community Space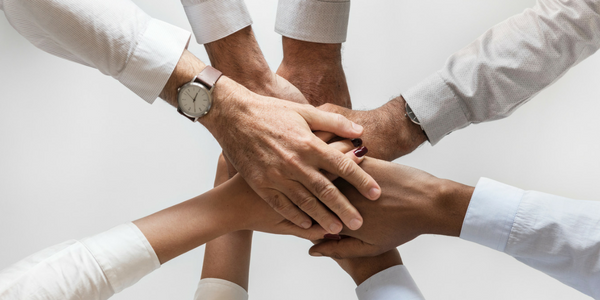 By Jamie Bock, Associate Community Manager
You could write a book about best practices for online communities. In fact, there are already tons of them out there. While some tips may be obvious, there are some that could be utilized a bit more. Having managed multiple communities in retail, insurance, and banking, there are a few best practices that I like to keep top of mind:
Your Audience
Key Takeaway: Content that is targeted and engaging
Place yourself in your target member's shoes. This goes beyond finding them and getting them to join. What will make them stay and participate? Content (surveys, discussions, etc.) needs to be topical, engaging, and insightful. And sometimes, your content will only be applicable to a specific audience within your community. Instead of launching a survey or discussion to everyone (even though it can be tempting – we would love more participation!), take the time to share activities that resonate with members.
Coming Full Circle
Key Takeaway: Sharing results = Sharing value
More than survey results, members love to hear how their opinions impacted a brand's decision. You're not only sharing how members' feedback helped, you're letting members know they are valued.
Engagement:
Key Takeaway: Keep the conversation going.
Interact with members on a daily basis. Ask questions and encourage members to do the same – interacting with members helps to build a relationship and trust. Show that members' comments, thoughts, and concerns are of value and are interesting. No one wants to have their thoughts go into a black hole. A community manager should be someone that members trust and feel like a friend – not the man behind the curtain.
Provide Industry Relevant Sources:
Key Takeaway: Offer useful, even educational, information for members to read
This may be more relevant for B2B communities, but offer up topical articles, white papers, and news stories that are pertinent to their area of work. These can be very beneficial and will keep members coming back for more.
Incentives
Key Takeaway: Reward members for their time
What kind of incentives or rewards are gratifying? Are they busy parents that would enjoy a gift card to a grocery store or big-box retailer? Or are they executives that are more interested in tickets to an exclusive talk or convention? Would a guaranteed $1.00 per survey be more gratifying than entering into a raffle to win $200.00? Whether your budget is large or small, a well-structured rewards program for your community will help maximize participation rates.
This is certainly not an all-encompassing list of best practices, but a few that I like to keep in mind with any community I'm managing. Remember that communities are different – each will need a tailored approach to reach their full vibrancy.