Blog
The Pros & Cons Of Influencer Marketing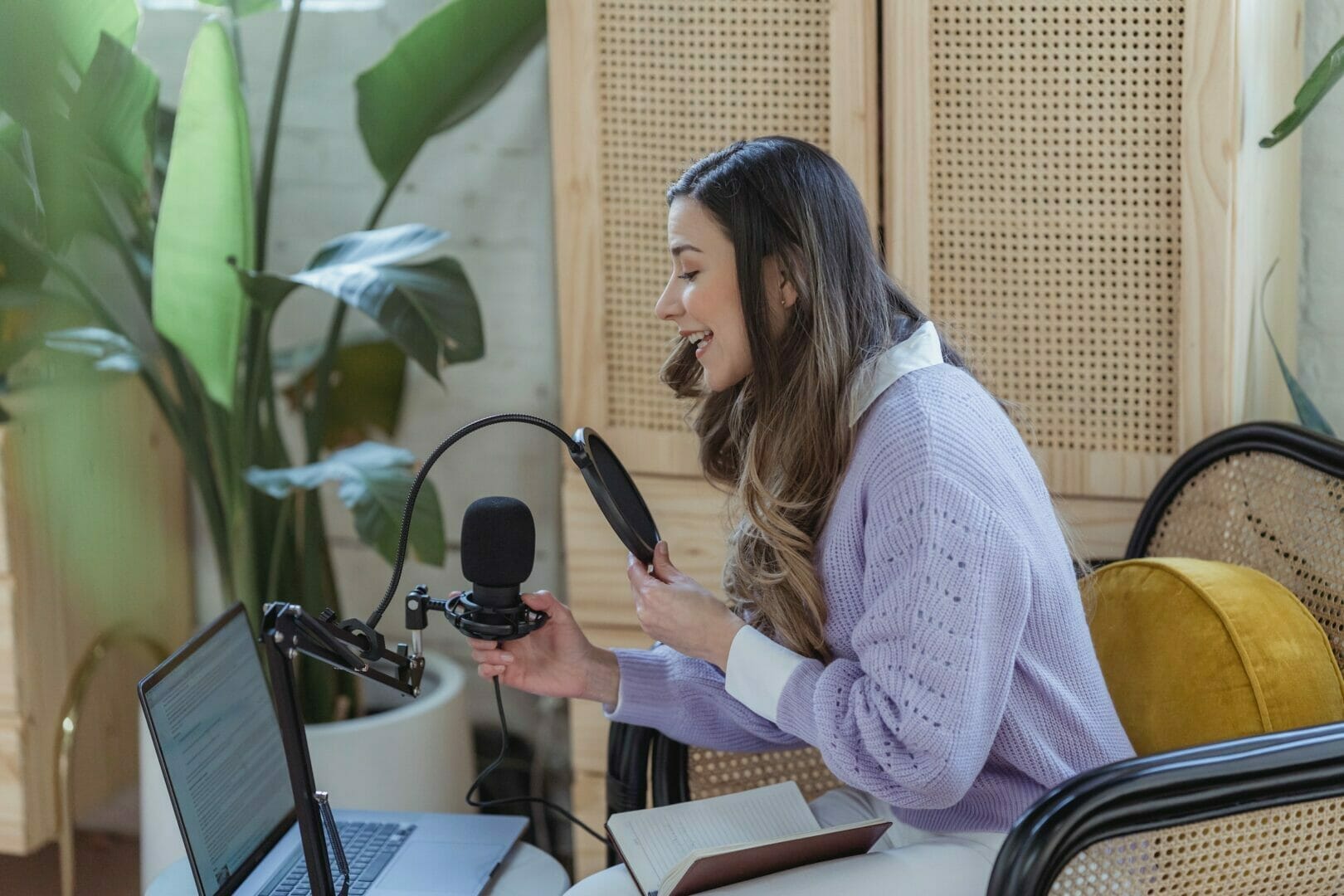 Read on to discover:
What are influencers and how can they be built into your marketing strategy?
The common pitfalls that brands new to influencer marketing struggle with
Ways that influencers are driving the future of consumer behavior
---
Companies have long used celebrities to endorse and market their products. In the 1930s, Babe Ruth threw his name behind Red Rock Cola with a long string of movie stars following in his footsteps. Anyone with an affinity for breakfast cereal is familiar with seeing the faces of Olympians adorning a box of Wheaties. Most Millenials can recall surfing channels on TV and catching a glimpse of popular singers and actors peddling Proactiv as the holy grail of skincare.
The rich and famous have been used as pawns for marketing products as long as consumerism has existed. Though marketing and how people consume media has transformed over the years, one thing remains true: people like to buy products that are recommended by people they trust. A decade ago, in the early days of Facebook and Instagram, influencer marketing was limited to celebrities and a few select bloggers. Today, regular people (and kids) make six-figure incomes endorsing products and producing content on social media. Just look at Ryan of Ryan's World, a nine-year-old and one of the highest-paid YouTube stars in the world, making an estimated $26 million in yearly income reviewing toys, or Huda Kattan, a beauty blogger, turned Instagram influencer that nets over $90k per sponsored post.
As influencer marketing has taken the world by storm, more and more companies are making it a significant component of their overall marketing strategies. But why exactly is influencer marketing so powerful? Customers trust their peers, friends, and people they admire more than the companies selling the products and services they buy and use. If you've started researching influencer marketing for your company, you might see conflicting information about the pros and cons. To cut through the noise, keep reading below to learn more about the benefits and the drawbacks of using influencers.
Benefits Of Influencer Marketing
Influencer marketing is a type of social media marketing that uses product or service endorsement from influencers–individuals who have a dedicated social following and are viewed as experts within their niche. Influencer marketing works because of the high amount of trust that social influencers have built up with their following. Recommendations from them serve as a form of social proof to your brand's potential customers, similar to buying a product based on a friend's advice. Some of the other benefits of Influencer marketing include increasing brand awareness and reaching niche markets by partnering with well-known people in the industry.
To get started with influencer marketing, you must first find the messaging, platform, and influencer(s) you want to work with. Like any marketing strategy, research is key. Use social listening research to identify where people are talking about your industry and brand and who is the most prevalent voice. Determine a budget that works for your goals and pay special attention to influencer pricing tiers, which vary by follower count. According to Influencer Marketing Hub, Instagram pricing tiers for influencers look like this:
Nano-influencers: $10–$100 per post
Micro-influencers: $100–$500 per post
Mid-tier influencers: $500–$5,000 per post
Macro-influencers: $5,000–$10,000 per post
Mega-influencers: $10,000+ per post
In terms of setting goals for your influencer campaign, consider honing in on what your brand's needs are. Perhaps you want to expand into a new user group with a new product. Influencers can reach ultra-targeted audiences, which is extremely helpful for companies looking to expand their customer base.
Pitfalls Of Influencer Marketing
Finding the right influencer for your marketing needs isn't an easy process, and there are many potential pitfalls. Though there are significant benefits to using influencers, if you don't partner with the right influencers, it can cause real damage to your brand.
For example, some influencers inflate their following and engagement rates with bots, making it appear that they are more successful on social media than they really are. In this case, your company could lose a large chunk of change with no real ROI. Beyond faking metrics, some influencers have an impressive amount of followers but low engagement rates. Brands might be impressed by an Instagrammer with 500,000 followers and opt to work with them, ignoring their low engagement rate when they should really partner with the person with 200,000 followers and a very high engagement rate. Having loads of followers that don't engage with content isn't going to get your brand the results it needs.
You can use online tools, like Social Bluebook, to view an influencer's engagement rate and determine how many people would actually see your product if they were to post about it. Using this site, you can also understand how much you'll be paying per engagement.
How Influencers Are Driving The Future Of Consumer Behavior
With new technologies, social platforms, world events, and cultural norms, consumer behavior continually evolves over time. Though many brands still utilize celebrities to be the face of their products and services, this strategy isn't as effective as it once was. Influencers are real people who work hard to craft their content and build relationships with their followers. The reality is that micro-influencers, especially, are more relatable than celebrities, and their followers are more likely to act on their recommendations.
Looking ahead, we predict that brands will harness the power of niche influencers that have built communities around specific interests. For example, discount beauty brands might work with a coupon influencer, or an outdoor hunting gear company might opt to use a survivalist influencer. Additionally, purchasing items via linked posts by influencers will rise in popularity. Shoppable videos and shoppable posts will continue to create a seamless user experience from influencer content. Moreover, in the next few years, influencers will collaborate frequently and combine their networks to reach more people with more engagements.
Want to learn about how Fuel Cycle supports marketing efforts with research, message testing, content evaluation, and more? Click here to view our brand marketing services today.