Blog
How to Build, Support, and Amplify Your Loyalty Programs with Market Research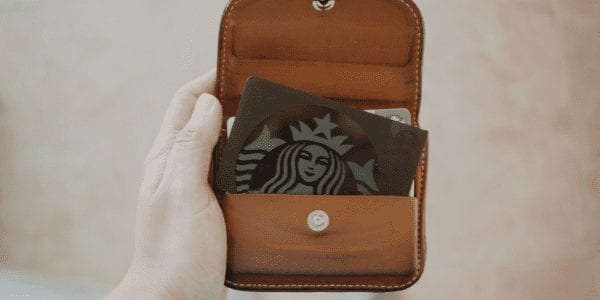 The stats are clear when it comes to understanding the effectiveness of customer loyalty programs. Loyalty programs fuel customer engagement:
71% of consumers who are members of loyalty programs say membership is a meaningful part of their relationships with brands,
77% of consumers say loyalty programs make them more likely to stay with brands, and
87% of digital natives want omnichannel loyalty programs from retailers, restaurants, and gyms.
Stats show that customers want loyalty programs from their favorite brands, and they also remain loyal to their favorite brands when they are rewarded through loyalty programs.
However, building a successful loyalty program won't work if you work for a company that is simply guessing . To really understand the minds of your target customers, it's vital to get to know them through savvy market research.
This article will offer tips on how you can use smart market research strategies to build out an effective loyalty program.
1. Capture data-driven demographic information about your customers
Chances are, you already have a strong hold on the demographic information of your customers and have built out customer profiles.
But take this further, considering different demographics prefer different types of rewards through their loyalty programs. For example, if you just look at customer loyalty stats surrounding age, you'll notice different generations value different things:
These distinct differences are much easily captured and understood through surveys, focus groups, and the deep data that market research allows businesses to collect on their customers.
You can do this by looking at current customer data, browsing your CRM, or even using a survey to gather customer data. Once to have customer profiles, use that information to guide you in how you build your program.
2. Survey the right customers
While it's smart to look at current stats and studies to find out what your target demographic looks for in a customer loyalty program, the best way to truly know what will resonate with your customers is to conduct your own study that enables instant access into the current wants and needs of your core consumers.
Consider distributing a survey to your most loyal customers. Stats show that the people bringing in the most money to companies are repeat customers and customers who are most likely to engage with your brand are those that already love you. Not to mention, loyal customers are already used to engaging with your brand, so it won't be pulling teeth to get them to participate in a survey.
With the help of a smart market research survey platform that combines community and other agile tools, the hard work is done for you. You are armed with the right audience and the right solutions at every stage of the buyers journey–all you have to do is design your survey, distribute it, and wait for the results from your most trusted followers.
3. Create convenience for you and your customers
Another thing to consider when building a customer loyalty program is to create a program that is convenient for you and your customers.
In other words, create a data-driven customer loyalty program that will continue to offer rich and robust data. Not all customer loyalty programs are created equal and when selecting a loyalty program, it's best to select one that keeps on giving.
Many customer engagement platforms offer a way to track customer data through an app. Ensure that you are capturing the most reliable and up-to-date information by using a market research provider that allows for easy mobile access to surveys and more!
Data that come from customer loyalty programs include things like customer behavior information, purchasing patterns, frequency of visit, frequency of spend, and much more. With the help of a customer engagement platform, you can continue to capture market research data to fine-tune your loyalty programs on a continuous and longstanding basis.
Final Thoughts
It goes without saying that loyalty programs are a great way to engage customers. However, you don't want to shoot from your hip when creating a program. Take the time to find out who your customers are and create customer profiles. Then, survey your current most loyal customers to find out what they want. Finally, consider using a customer loyalty program that continues to capture customer data. That way, you stay ahead of the game before you even start playing.