Blog
What Happens When Grocery Goes Digital?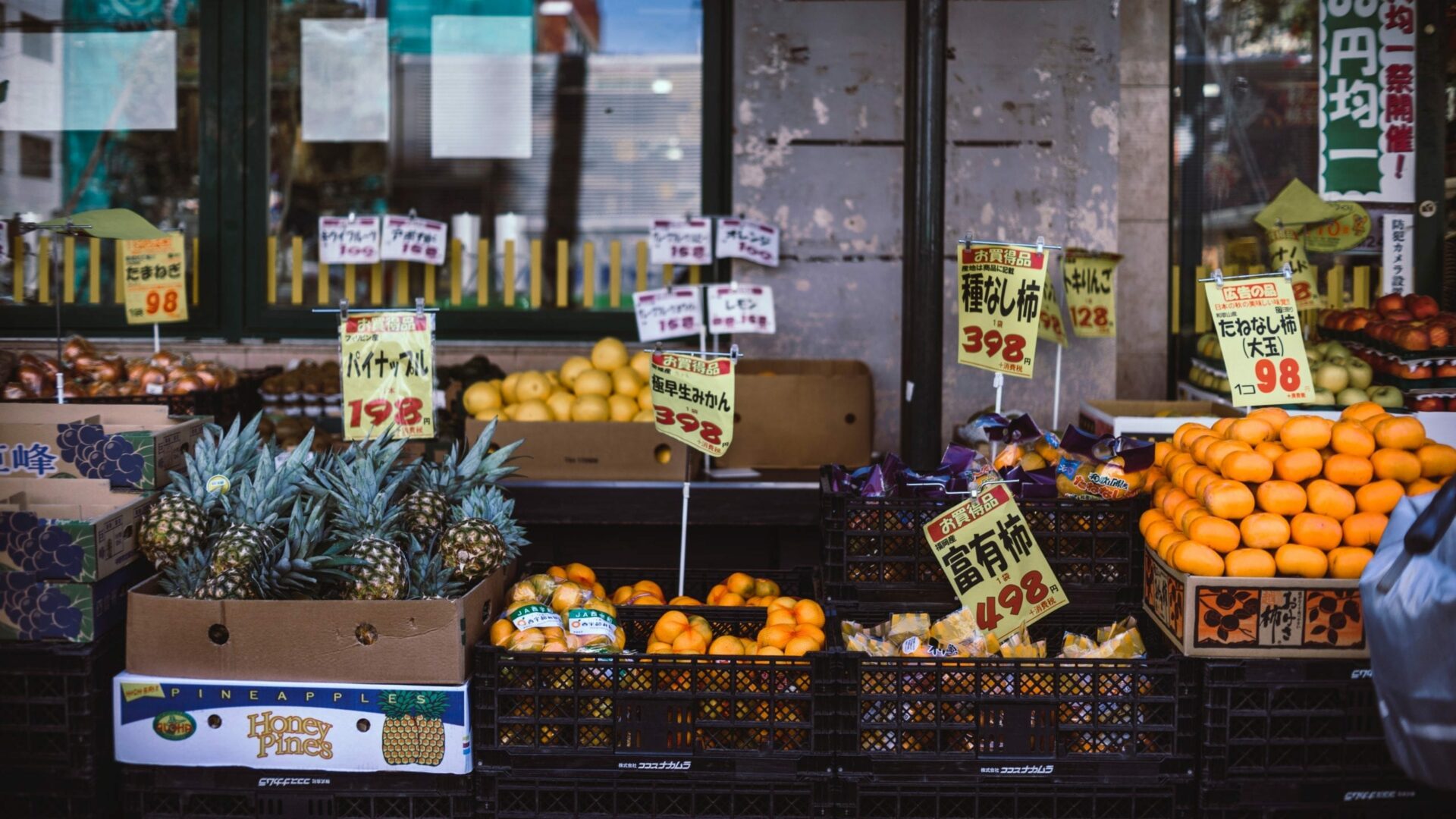 In August, Amazon announced plans to acquire Whole Foods, jolting the grocery industry, which had remained one of the few retail verticals not yet disrupted by e-commerce. The $13.7 billion acquisition has already taken its toll on other grocery giants including Trader Joe's, Sprouts, and Walmart, as foot traffic from new Whole Foods shoppers climbed 33 percent in just the first week following the takeover.
Amazon has long dominated the online shopping space, but recently the company has expanded into the brick-and-mortar market as well, experimenting with bookstores, pop-up shops, and cashier-less convenience stores. If the world's largest e-commerce giant is finally setting its sights on the physical retail market, what might that mean for its latest target: the grocery industry?
Every Supermarket Should Be Connecting Bricks and Clicks
The perishable nature of food items has for years protected supermarket chains from the threat of e-commerce competitors. But it appears that this moat is finally drying up. Companies like Peapod, Instacart, and HelloFresh are tapping into fleets of local delivery partners to solve the perishable problem, and in the process are re-educating consumers to avoid the hassle of lengthy store queues. With Amazon's new footprint of Whole Foods stores, we can expect them to roll out high-tech solutions to in-store pain points as well, from walletless payments to Echo voice integrations.
As e-commerce reconfigures the dynamics of the grocery shopping, every supermarket, even independent shops in smaller towns, think about ways to strengthen their existing relationships through new digital touchpoints. The good news is that a fairly localized market like grocery is not as vulnerable to one-size-fits-all solutions. Traditional grocers can still outmaneuver the tech giant by investing in customer intelligence, uncovering a more nuanced understanding of how their shoppers' habits and preferences are changing over time, and meeting those needs in a human way that can't be matched by high-powered algorithms.
It's Time to Re-Think the Traditional Supermarket Loyalty Card
During its first day owning Whole Foods, Amazon put a new spin on one of grocery's oldest tricks. The company slashed prices of favorite items like avocados by a whopping 43 percent, and many other food staples including apples, bananas, butter, and eggs, also became cheaper immediately. News of the price cuts sent waves through the media, enticing new customers to enter Whole Foods for the first time. But there was also one small caveat.
Following this initial honeymoon period, Amazon said that consumers will have to become Amazon Prime members to take advantage of future price cuts, in-store benefits, and special savings. In this context, the Whole Foods acquisition can be seen as a multi-billion-dollar acquisition strategy, since half of the grocery chain's existing customer base are not yet members of the $99 yearly subscription service.
Traditional grocers can take a lead from this strategy and re-assess the value of their own loyalty or rewards programs. Rather than focus primarily on discounts, supermarkets can consider Prime-like value-adds that customers may be willing to pay an annual premium to enjoy, such as home delivery, express checkout lines, or early access to new product samples.
Are Meal-Kits the Next Big Battleground?
Among the new grocery disruptors are a batch of startups aiming to improve the experience of cooking meals at home. Meal-kit companies like Blue Apron, Green Chef, and Plated (recently acquired by the 80-year-old grocery chain Albertsons) ship pre-measured ingredients with a recipe card to subscribers' doors, making the task of cooking dinner easy (and even enjoyable). Amazon began tinkering with meal-kits back in 2007 with its AmazonFresh venture, which seems due for a revamp following the Whole Foods acquisition.
In addition to its potential as a lucrative new product offering, it seems like meal-kits have a role to play in customer loyalty initiatives as well. Many meal-kit companies are obsessively collecting and analyzing data to learn about consumers' eating habits and dining preferences. Traditional grocers like Albertsons are hoping these services will not only bring new customers but prevent existing ones from leaving for a competing service like AmazonFresh.
While supermarkets remain insulated (for now) by the convenience of their physical stores and the continued hassles of home delivery options, it seems like meal-kits may be a harbinger of the sort of nontraditional services that grocers will have to anticipate and cater to as consumer preferences evolve going forward.
—
Make no mistake, Amazon's aggressive move into the grocery industry is not stopping with Whole Foods. And now that the tech giant has entered the fray, we can expect to see more VC-backed startups attempting to disrupt and reconfigure the way that consumers think about the everyday routine of food shopping. The best defense and offense for those incumbent grocery stores and supermarkets is to take a page from the tech companies, invest in the necessary intelligence tools to better understand your customer base, and experiment with ways to blend big data and mobile technology to personalize your overall customer experience.