Blog
Fuel Cycle Panels: Amplifying Your Community Intelligence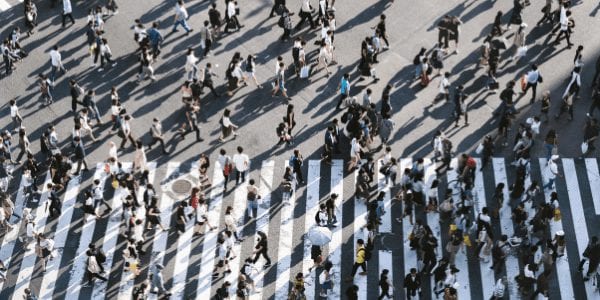 It's no secret that insightful, relevant data that assimilates your brand is paramount in marketing campaigns. Beyond that, today's marketing beckons data to not only be deeply insightful, but also predictive.

While the Fuel Cycle platform has positioned itself as the leading market research and community intelligence platform preferred by Fortune 100 enterprises, many don't know that one of its core features is also one of it's most useful in predictive data analysis: Panels.
What is Fuel Cycle Panels?
Panels is an integrated research sampling capability that enables brands to reach a wider target audience and more easily acquire valuable market intelligence.

In a nutshell, Panels is a feature that allows Fuel Cycle users to collect data samplings to millions of registered users outside of their own data collection community. This allows marketers and researchers to conduct comparative analyses to make predictions or critical decisions regarding marketing campaigns.

Perhaps the biggest benefit brought by Panels is that it takes market research a step beyond critical metrics of community data. It introduces data from other communities that when analyzed side by side produces another level of market insight which can then be used as a vehicle for an entire enterprise.
Ample Market Segments
Not only does Panels allow the user to view metrics around their customer community, but it allows users to gather unique intelligence from non-customers. Through Panels' 160 targeting points, researchers can define their target audiences using pinpoint parameters such as demographics, psychographics, political affiliations, and behavioral variables. With this information, marketers and market researchers can make decisions regarding the pursuance of new markets.
Potent Market Research
One of the most notable features about Panels is the quality of data it produces. While certain market intelligence platforms tend to aggregate watered-down data, insight produced by panels is highly potent. This is largely due to the fact that survey responses are monitored for quality and consistency via a quarterly program. The program observes the quality of the feedback and gives it comprehensive scores that are mandated to reach a certain benchmark. It was instilled as a quality assurance feature to reaffirm that Fuel Cycle is not only reliable in its innovative collection of data, but also, in the value of the data itself.
Simplified Market Intelligence
Because Panels is integrated into the Fuel Cycle software, researchers can access predefined audience templates for highly automated survey sampling. This makes creating a survey and target sample completely simplified. That way, with the click of a button, a survey is connected to the desired community. The user-friendly interface allows you to view collected data all in one platform.
Discover Fuel Cycle's Panels
The future of data rests in the hands of market intelligence that can collect and report it in innovative ways. In today's climate, the purpose of market research data extends far beyond the walls of the marketing department and is used to steer entire enterprises toward their bottom line.