Blog
Fuel Cycle Exchange: The Solution to the #1 Challenge Faced by Enterprise Insights Teams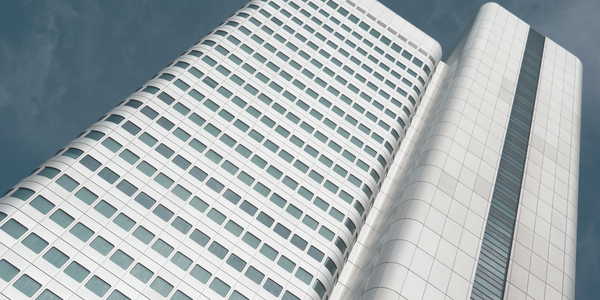 By: Brandon Lee, Solutions Consultant at Fuel Cycle
Today's modern researcher has a vast and growing array of tools and methodologies at their disposal — whether it's a widely adopted methodology like an online community or emerging methods such as applied neuroscience or prediction markets. Many organizations have to adopt a suite of research tools to provide a specialized solution to specific challenges. Fuel Cycle Exchange aims to bring these innovative tools onto a single platform.
Fuel Cycle's State of Market Research report found that researchers are using anywhere from 6 to 50 different tools. However, these special tools are not without a cost. The insights exist in silos and only provide value to specific departments throughout the enterprise. To add to this growing pain, enterprises are ultimately forgoing higher quality insights due impart because there still isn't a clear way to conduct research with a single view of the customer.
The insights landscape is continuously changing with new and exciting tools coming to the market every day. Specialized insights applications are highly useful but fail to meet all the customer insights needs of an enterprise. With the absence of a single solution, researchers are ultimately missing out on essential insights.
So what is today's modern researcher to do? This is the enterprise insights challenge.
The Enterprise Insights Challenge
Over the years, the demand for customer insights and their importance to enterprise decision making has only grown larger. In today's "age of the customer," empowered customers are ready and willing to share their feedback with the brands they care about. Conversely, the brands that are inviting customers to the center of their decision-making processes are leading the marketplace. This trend is well supported by a recent Boston Consulting Group study, in which 44% of corporate executives ranked customer insights as one of their top priorities.
Despite the growing importance of customer-centricity, insights professionals have faced the same key challenges in their mission to gather the highest-quality insights:
Insight tools are constantly growing and changing.
The insights professional's suite of tools is always changing, thanks to exciting developments in emerging fields such as artificial intelligence and neuromarketing. This provides insights professionals with an interesting (but unmanageable) plethora of available research tools to achieve specific objectives. Market researchers are very busy people! In addition to meeting the research demands of their internal teams, staying knowledgeable of the latest technologies and methodologies quickly becomes a daunting challenge.
No single tool can meet all insights needs.
Research needs will always vary across different products, services, and industries. For enterprises, this means it is nearly impossible for a single solution to meet all insights needs across all departments. User-generated videos provide richness and color to customer experience teams but fail to provide the same value to finance departments. Automated conjoint analysis will deliver the most insight to product development teams, but customer experience teams will fail to find the same value. Point solutions are widely used and provide great value to specific teams, but this is often at the expense of other research capabilities or teams.
Siloed data prohibits the highest quality insights.
Most insights tools are unable to connect to each other. This means that the insights from these tools are lack context – diminishing the overall value and potential of insights all-together. What if segmentations used in surveys could be applied to active discussion boards? How about if CRM data could further enrich your analysis or seamlessly pair with in-depth interviewing platforms? This would result in insights that capture a more holistic view of the customer.
Introducing Fuel Cycle Exchange
To address these growing problems faced by today's modern enterprise, Fuel Cycle has introduced Fuel Cycle Exchange. An insights marketplace that connects the best insights tools consolidates research efforts across departments and unifies data across multiple sources. Now, the modern researcher has the means to conduct any type of research on a single platform, no matter the industry or needs of different departments.
Contact sales@fuelcycle.com for more information.