Blog
Automation & The Future of Market Research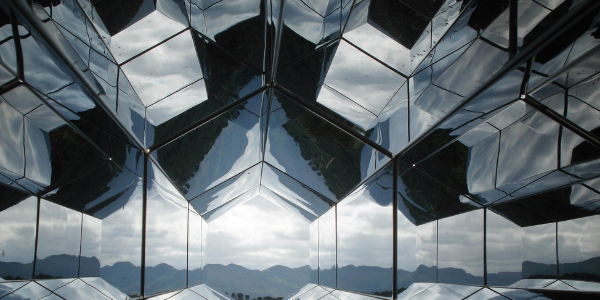 Imagine if you could significantly speed up the market research process, ensure more accurate insights, and drive efficiency across every step. Now, imagine being able to do that without even thinking about it or having to get your hands dirty.
Thankfully, with the right tools and an investment in automated market research, you can enjoy these benefits.
With recent innovations in technology, every industry has seen, and continues to see, significant changes. As such, there is a need to produce customer-centric products and services at lightning speed. To keep up with the global economy and be of top value in a fast-paced economy, market researchers must be able to provide affordable, fast, and accurate insight on time.
Automation in market research is the key. This post will cover what role automation plays in market research, how market research is done, and the global forecast for the research future.
What role does automation play in market research?
As brands rely more and more on automation for marketing, customer service, and data collection, it makes sense that the research tools used to guide decision making would also benefit from automation.
With the help of automation, market researchers can "trim the fat" off the market research process and eliminate poor methodologies, anecdotal results, pin-point accurate results, and create easy-to-understand research reports. Here are some of the tools used to do it.
1. Automated data collection
Sometimes the best way to guide a marketing campaign, for example, is to use past results to predict future results.
With the use of robots, marketers and market researchers alike can get specific answers to campaign questions based on past behaviors. This can include things like how a target audience is responding, what ROI of past marketing campaigns are, which messages resonated well, where campaigns performed better and more.
Automation makes it possible to amalgamate large amounts of data in a short period of time to drive smarter decisions and make human jobs and tasks much easier. When data collection is efficient, it's possible for market researchers to spend more time analyzing results to make better business decisions.
When it comes to gathering data for insights, gone are the days of manual processes. Every marketing, product, and/or research team should invest in an automated tool.
2. Social media listening
Social media presents a whole world of information, opinions, and consumer preferences that brands can benefit greatly from. Imagine how difficult it would be to collect that data manually.
Enter market research automation to save the day.
Market researchers can now use algorithms to automate messages and focus in on customer responses. This way, it's easy to send out relevant messages, learn what's being said about your brand, and respond to messages that need immediate attention. With the help of automation and artificial intelligence, researchers can do this without having to manually review sites, discussion boards, blogs, etc.
In short, social listening and automated analysis tools quickly gives brands consumer insights they can then turn and use in product development, customer service practices, and marketing approaches.
3. Mobile Insights
The number of mobile device users in 2019 is expected to reach 4.68 billion. The amount of practical data stored on the smartphones of target customers is invaluable. Again, without automation, it would be both impossible to access this information and to quickly gather data to make informed business decisions.
One area where market researchers can benefit from automation is by tracking GPS location data. Studies have shown that users spend more mobile time using applications than searching the web. From this insight, we know tracking location data via apps is a great way to collect local and global data.
Why would you want to track location data? According to Mobile Marketing Watch, with mobile GPS tracking technology, you can automatically deploy in-the-moment surveys. This means you can reach customers exactly when they are engaging with your brand and for entrance and exit surveys. This keeps market research relevant and supports on-point customer research.
4. Customer loyalty technology
Automated customer loyalty technologies are also on the rise as a great way to collect customer research. What's specifically cool about these technologies is they use a loyalty program app to collect customer data on their most loyal fan base.
Customer loyalty technology automatically tracks when a customer comes to a store, when they make a purchase, what they buy, how much they spend, and compares it with competitor data. Additionally, this tool allows business owners to send customer NPS feedback in-the-moment and sets up automated alerts so customer service can respond immediately.
This type of technology arms researchers with insights into how they can get customers to visit more frequently, spend more when they are there, and encourages them to come at times they don't usually plan to visit. Additionally, researchers can use that information to guide automated email marketing campaigns.
Automated loyalty programs are another way market researchers can gather data about top customers to improve products, services, and offer better customer service.
5. Online communities and automation
One particularly troubling old-school market research method is relying on insights from a small sample population collected from one small interview.
Of course, interviews can help, but there are smarter ways to gather more natural reactions from more customers when they are not pressed for time.
With online communities, market researchers can monitor customer preferences and feedback over a long period of time and from a wider population sample. Online communities also act as a forum for members to connect with each other in a way that is educational, insightful and fun. Thus, data researchers glean is natural and reliable and provides better diagnostics.
Since participants engage in real-time and provide insights into online behavior and insight consumption, researchers can implement that data into strategies. With the help of automation tools, those data can be feed into marketing automation systems for quick access. Automated community tools can also create easy-to-read research reports and forecast for future studies.
Wrap Up
The business world and the research industry is moving at a rapid pace and innovating faster each day. Without the help of automation, it's easy for manually collected marketing research data to expire before it is even put into practice. Automation acts as a way to stay on pace with industries that are constantly on the move. Market automation ensures research is timely, effective, accurate, and quickly accessible.
Of course, we are not at a point yet where algorithms and robots are running the market research world. We still need humans to analyze the data and use them to inform business decisions. Automation just means collecting data faster, smarter, more accurately, and from a wider sample base and helping us gain a deeper understanding of the market scenario.
In the future, expect to see more innovations in market research automation that will further improve the process.