Blog
Augmented Reality Is Predicted To Be The Leading Trend In All Industries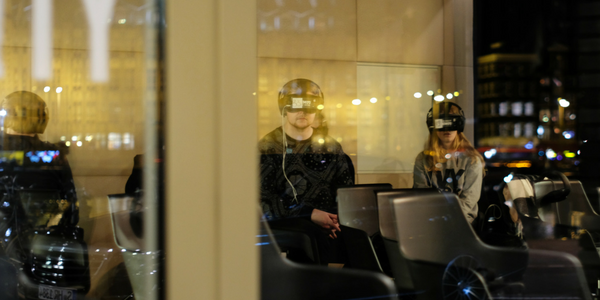 No doubt you've heard of the top Augmented Reality (AR) technologies from leading brands like Apple's ARkit and Google's ARCore. You may even be using some less popular AR technologies like Innovega augmented contact lens or IBM's shopping assistant. What you may not know, however, is how rapidly AR is taking over as a mainstream technology in every industry.
Don't believe it? Recent data from Digi-Capital projects AR is anticipated to be worth $108 billion in 2021, even significantly outperforming Virtual Reality technology.
As AR continues to gain speed in every industry, it's important to understand leading AR trends. Here are the top trends to become familiar with in 2018.
1. AR will outperform VR
In 2016, analysts predicted the VR industry would account for $4.4 billion in revenue generation; however, it ended up generating less than $2.7 billion in revenue. AR, on the other hand, has continually outperformed VR and is growing rapidly.
What does this mean for your business? While abandoning VR technology completely would be a mistake, you would also be remiss to undermine the value of AR in your marketing, business development, and market research strategies.
In 2018, experts plan on seeing a boost in new mobile AR apps for ARKit and ARCore. So, do your best to keep your eye on the prize and see how new AR technologies can play into your overall business strategy.
2. AR will enhance the customer experience
One of the top reasons to engage in market research is to enhance the customer experience. It's important to find out what your customers want to and create new ways for them to engage with your brand in more meaningful ways.
Brands are now taking customer insight and using AR to enhance the customer experience overall.
For example, the Ikea Place App takes the furniture shopping experience to a whole new level. Anyone who has been to Ikea knows following the blue arrows through 2 stories of options can be dizzying. Now, customers have the option with the AR Ikea app to scan a surrounding room and position 3D furniture objects around the room. This enables customers to "try before they buy" in a way that makes much more sense.
Other top brands can use market research and AR technologies to develop highly immersive AR apps that serve millions of iOS and Android users.
This year, consider how you can capture the voice of the customer to do like Ikea and improve the customer experience.
3. The novelty of AR will wear off
As with any new technology, AR started off as a novelty and the capabilities of AR seemed limited. However, as the technology grows, so will its capabilities. In 2018, AR is predicted to become more mainstream, taken seriously by software developers and CTOs, and a top trend in every industry.
Stay ahead of the game by viewing AR software development as a long-term investment, one that will help you innovate, connect with consumers, and revolutionize your business practices.