Blog
Augmented Reality Delivers Superior CX for Beauty Retailers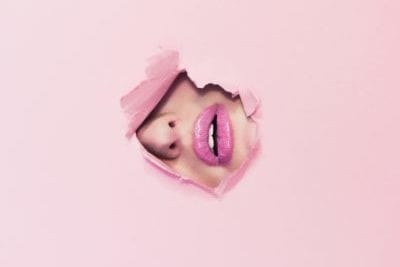 Virtual try-ons for makeup have been a science fiction dream for decades, but the tech to deliver on this promise is surprisingly complicated. Until now, the cost for both users and developers was simply too high to explore augmented reality (AR) applications. However, that's all changed. Now brands – especially makeup brands – have new opportunities to deliver intensely personalized experiences and gain the benefits.
Apple just announced an AR focus for its new line of iPhone models. It also recently released AR tools for app developers. Since analysts predict augmented reality will drive a $108 billion industry, it makes sense the leading smartphone manufacturer is embracing this tech.
Here's a demo of Apple's AR software.
Augmented reality can be especially powerful in the hands of makeup brands. But launching an AR app for the sake of using the latest technology isn't going to deliver remarkable customer experiences. Here are three ways the makeup industry can impress customers and increase revenue through personalized AR.
Instant Product Try-Ons and Personal Recommendations
Beauty and cosmetics customers prefer to try new products in-store. It's how many customers discover and try makeup products they enjoy, often with the help of beauty experts. Once they've found preferred products, however, customers prefer to reorder online. How can makeup brands sell and demonstrate beauty products without in-store visits?
AR solves this problem by allowing customers to virtually try on new products, tones, shades, and more – instantly. With a simple on-screen message, customers can see suggested products they might be interested in using. Even better, these recommendations can be based on customer skin tones and style preferences. Here's a demo from Modiface:
Video embed:
It's like having a personal consultant anywhere and at any time.
Powerful In-Store Experiences
Bringing retail experiences to the customers sounds great, but what about customers visiting brick-and-mortar locations? AR promises an enhanced traditional shopping experience for them, too.
Imagine this: a customer brings a makeup product she or he wants to try to a display. After holding the product up, the makeup immediately appears on the customer's face, giving a preview of how it would look. It's cost-effective, quick, and fun; it's also a powerful reason to visit a retail store.
When combined with geofencing promotions and other forms of customer personalization, the possibilities for a powerful in-store experience are endless.
Stronger Social Engagement
Makeup tutorials on Instagram, Youtube, and other social sites already attract millions of viewers. But what if fans could try on the same makeup as their favorite beauty influencer with a single tap? Or, even better, what if fans could have their makeup shades and styles adapt to their natural skin tones?
Through a well-designed AR experience, all of this will become a reality. Fans will immediately be able to try personalized versions of makeup their favorite influencers are using. Then, to the delight of makeup brands, they'll be able to share their specific makeup selection with friends via social networks, instantly.
Explore AR Now to Reap Benefits
"In augmented reality, what may have been gimmicky five years ago is now believable. It's crossed that threshold into usefulness," said Zach Paradis, director of experience and innovation strategy at Sapient Nitro. "It can manifest into meaningful decision support in the path to purchase that can differentiate a retailer. It helps that it's fun."
The technology to deliver these kinds of incredible experiences is here. Makeup brands who invest now in connecting their customer profiles with emerging AR tech can connect with customers in remarkable ways.
Does that shade look good? What about that foundation? Through color matching, ambient light analysis, and other technologies, alternate reality technology can bring an ideal retail environment right to the customer. For customers who visit brick and mortar locations, AR can improve their shopping experience, too. Best of all, you can combine new AR experiences with your existing personalization data and deliver on virtually any device.