Blog
Is Apple Holding the Future of Healthcare in Its Hands?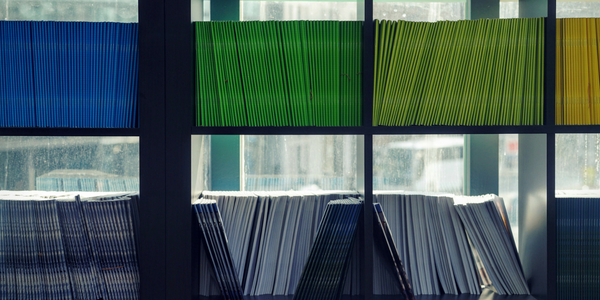 While the Obamacare is undergoing a stiff transition, no one can help but wonder: how is electronic health going to develop? How can we use our every day's digital tools – from Fitbit to Apple Health to improve our life expectancy?
 Tim Cook, Apple's CEO, might have the answer. CNBC recently claimed that Apple might even "disrupt" the health industry.
 In a 25-page report, the U.S organization of the Government Accountability Office said that some patients could pay up to $500 to get their medical records, while free Apple apps, if used properly, could provide more accurate electronic health information for patients and doctors.
 "Health Services": Apple's newest app
Los Angeles hospital Cedars-Sinai is known for its fast-forward mindset. With virtual reality and apps projects, the Californian hospital was one of the first medical centers in the U.S to partner with Apple for health services and administration.
While the user can only register basic medical details, the new beta app shows allergies, immunizations, lab results, medications, and procedures.
Other partners have since joined the race, such as Johns Hopkins Medicine and Penn Medicine, as well as electronic medical record firms including Cerner, Epic Systems, and Athenahealth.
Health digitalization must go on
Needless to say, Apple health records are not complete until national records are properly up to date. According to CNBC, only 73% of physicians were using some kind of medical record software in 2013. As some physicians complete medical records, some data is still on the loose.
Moreover, according to a report published in 2016 by the Perspective in health information management, more than a quarter of physicians are not satisfied with the current medical record-keeping technology available across the country.
For some clinical experts, the best solution would mean to gather all the medical information that Apple owns – whether from iPhones or iWatches – and make it accessible to any healthcare professional. In other words, replicate Apple's iTunes, but for a health database and management system.
An iTunes platform – but for health information
 For Apple's first clinical and medical partners, the data-mining is optimal. "Apple is uniquely positioned to help because they have both a secure and trusted platform," says Darren Dworkin, CIO at Cedars-Sinai.
For Stephanie Reel, Information Officer at Johns Hopkins Medicine, "working with Apple make accessing secure medical records from an iPhone as simple for a patient as checking email."
 When it comes to privacy and information technology, how are we sure that what goes online can stay private? From Cambridge Analytica to other privacy breaches, any iPhone user knows that sharing data has tremendous leaking risks. So how is Apple going to convince its users to disclose their master medical records fully?
What about health data privacy?
While Apple just reached a trillion dollars, this milestone does not guarantee its users' privacy. In regards to health data privacy, the company presented things from an alternative angle.
Jeff Williams, Apple's COO, simply explained that Apple sees the future "as consumers owning their own health data."
In other words, Apple users will consciously share their data for their own good – as it will turn out to be the best option long term. And it seems that this storytelling is working amongst the medical institutes across America to some degree.
Since March, Apple has managed to convince other major medical centers. Patients of NYU Langone Health and 40 other health organizations representing hundreds of hospitals and clinics can monitor their medical records from their iPhone.